El Paso, Texas – The Gateway to Chihuahua
El Paso, Texas – The Gateway to Chihuahua
Story by Jim Foreman
Although the border crossing at Tijuana is the busiest land border crossing in the world, the crossings in El Paso, Texas rank very high.
The El Paso crossings serve a large section of the United States traveling to and from Mexico. New Mexico, Western Texas, and Colorado are principally served by the El Paso crossings.
El Paso makes an excellent entry point for those who plan to travel to Copper Canyon, Chihuahua, Durango, Torreón, Guadalajara, San Miguel de Allende, Ajijic, or Puerto Vallarta. Most of the hazards affecting those who travel through Brownsville, TX are easily avoided by coming down through El Paso. You must still heed Common Sense and Safety guidelines. This story will help put Safety in Mexico into perspective.
Crossing into Mexico is served by four main border crossings. There is the primary Bridge of the Americas crossing (BOTA), Paso Del Norte Bridge and the Stanton Street Crossing downtown. All Three drop you into the heart of Ciudad Juarez. If you are looking to bypass Ciudad Juarez, are towing a trailer, or driving an RV, you MUST use the Ysleta crossing near Socorro or Santa Teresa to the west in New Mexico.  For all of the crossings in town, the City of El Paso charges a toll to cross the bridge across the Rio Grande River.  It's currently $2.50 for private vehicles.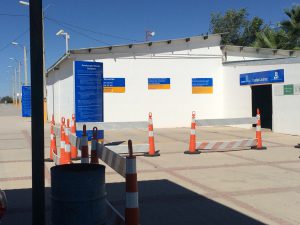 Regardless of which entry point you choose, you'll get your visa and Temporary Vehicle Import Permit (TVIP) about 30 kilometers south of Juarez at the Banjercito and Immigration Center on Highway MEX 45. It looks deceptively like a typical checkpoint and is easy to miss. If you are traveling any further south, you MUST have these two documents to legally visit and drive your vehicle in Mexico. If this is your first time driving into Mexico, please read this detailed story.
El Paso, Texas – The Gateway to Chihuahua starts by heading 240 miles south on MEX 45 will take you to Ciudad Chihuahua (Chihuahua City). Ciudad Chihuahua is a large modern city with a vibrant atmosphere, festive nightlife, affordable accommodations, and excellent restaurants.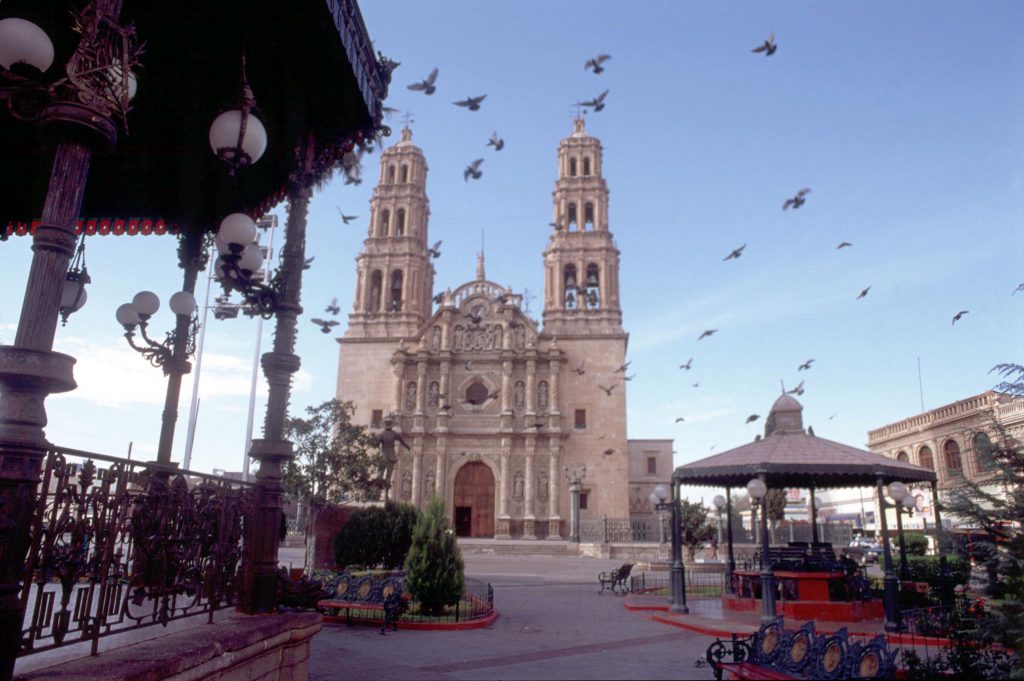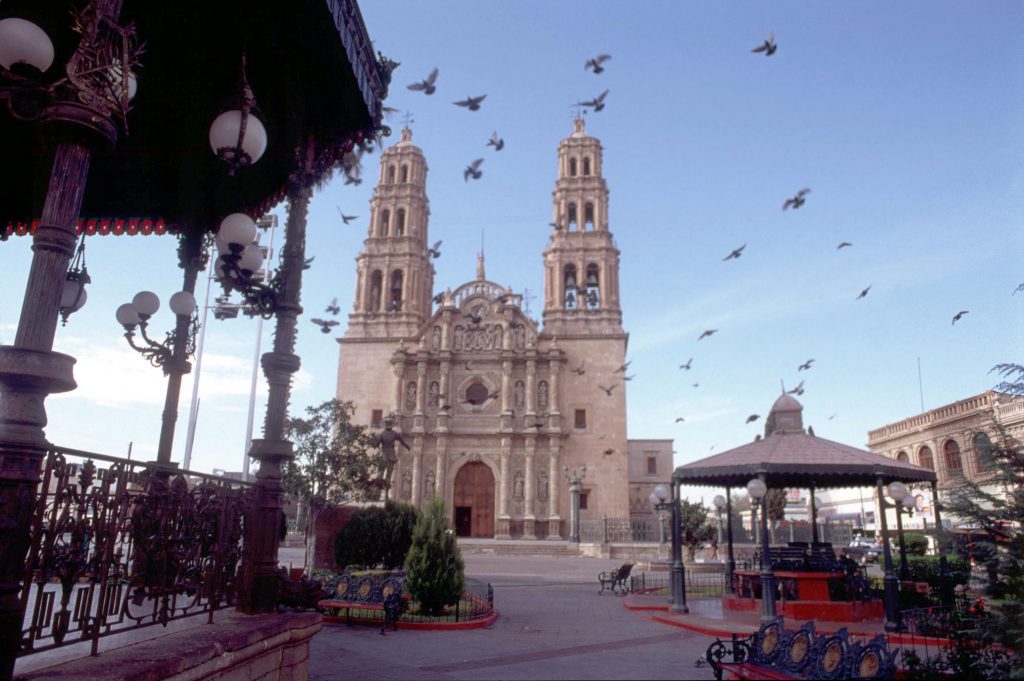 Plan on staying a night in Ciudad Chihuahua for a grand welcome to Mexico. From Ciudad Chihuahua, you can easily continue to Copper Canyon, Torreón or if you get an early start, Durango.
Given its size and scope, many travelers ask for dining and lodging recommendations. There are many options to choose. Visitors consistently report an excellent experience staying at the Microtel Inn & Suites around $50USD a night. Sometimes less. It's a safe and easy to get to that part of the city and makes for a simple continuation of your journey the following morning.
Incredibly, you're also walking distance from a Telcel office to get a Mexican SIM card for your phone and some of the best restaurants in the city.
Please, for the love of all that is good, don't go to the big American chain restaurants like Chili's, Applebee's, or IHOP. These outlets serve up the same bland re-constituted food they slop down up in the States.
Instead, drive or walk north adjacent to the highway a few short blocks to find an excellent Brazilian Churrascaria (Terra Gaucha Buffet Brasileiro), Italian Restaurant (DaVinci Ristorante Toscano), Japanese (Sushiko), and a wonderfully memorable Mexican Restaurant, Talénto Cocina. The best part is that these are all locally priced. You won't find artificially high Gringo pricing in US Dollars.
Of these enticing options, Talénto is the standout. Count on excellent drinks, spectacular food and an indoor/outdoor setting that delivers an elegant and exciting ambiance.
No matter what you choose, you will be well on your way into one of the most dynamic, historic, and friendly countries in the entire world.

It doesn't matter where you cross into Mexico. Getting reliable quality Mexican insurance is easy and affordable at Mexican Insurance Store.com. Simply Shop, Buy, and Print an online Mexican insurance policy and you're ready to be on your way. El Paso, Texas – The Gateway to Chihuahua