Travelling To Mexico During The Rainy Season
If you are concerned about the weather during your trip to Mexico, you should not be too worried if there is a prediction of rain and clouds.  The rainy season in Mexico is a very pleasant time and will probably not affect your vacation too much.
In central and southern Mexico, the rainy season lasts from about May or June through to October or November.  You should remain aware that tropical storms and hurricanes may occur during the rainy season, so you should keep up-to-date with news regarding this.
The Benefits of the Rainy Season
When there is a lot of rain about, the dry, arid areas of the country becomes lush and green.  If you are not fond of the normal high temperatures in Mexico, the rain will cool down the area and lower the temperatures considerably.  The rain normally comes during the afternoon and evening.  There are very few all-day raining periods.  This means that you can do your sightseeing in the morning and when the rain arrives in the afternoon, you can find some indoor activities to keep you busy.  You should plan any outdoor activities for early in the morning so that you can take advantage of the sunny mornings.
You may want to plan some afternoon activities or for those rare all-day rain days.  Some of the activities you should consider are visiting indoor attractions or museums.  All the main tourist destinations in Mexico have historical buildings or museums you can visit which should make for an interesting afternoon.
You can pamper yourself and members of your group by visiting a spa.  A rainy afternoon is the perfect time to do this as you will not be forfeiting any sun time.
Visit some of the malls or markets that are so popular in the country.
During the rainy afternoons, you can explore caves as the weather will not affect your activity at all.
Never Forget Your Mexican Vehicle Insurance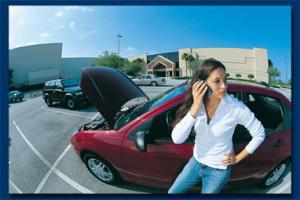 When you visit Mexico during the rainy season, you should take care when driving on the roads.  The roads could become a bit more dangerous to travel on when there is a heavy downpour.  To ensure that you are covered for any potential mishaps, you should ensure that you obtain Mexican car insurance before you leave home.  You can purchase your Mexican insurance policy from Mexinsurancestore.com.
The best thing to do is make a list of what the providers offer you and do a thorough comparison.  Before you do the comparison, you should make a decision as to the type of insurance you would be interested in.  If you intend travelling in a vehicle which has a high replacement value, you should consider opting for the full cover.  This will ensure that if you are in an accident, you will be covered for the full value of the vehicle.
Canadian or US car insurance is not valid in Mexico and you could end up in jail if you choose not to obtain adequate Mexican insurance.  If you are responsible for the accident, chances are you will be jailed until such time as blame can be established.  This makes it important that you add in legal assistance so that you can get legal representation.