Exploring The Ancient Ruins Of Mexico
The ancient civilizations of Mexico were formidable and sophisticated.  The ruins and sacred areas will turn into the highlight of any trip to the different regions.
You will find beautiful palaces, decorated temples, tall pyramids and gruesome sites of sacrifice.  These sites have intrigued visitors to the area since the arrival of the Spaniards during 1519.  Planning a visit to these sites is a journey of discovery into the extraordinary past of this interesting country and should not be missed.
Archaeologists have spent years and years uncovering some of the ancient sites and making remarkable discoveries.  Many of the sites have been restored to their previous glory and are now accessible to visitors.  Some of the sites have only been partly explored, while thousands more remain untouched.
Museums and Important Sites
Most of the pre-Hispanic sites in Mexico are scattered about the south, southeast and center of the country.  This is where the greatest of the ancient civilizations developed.  The sites that are most famous often have throngs of tourists.  There are sites that are hidden on remote hilltops or those hidden away in thick jungle areas.  These are often the most interesting ones to visit as they are not messed up with constant foot traffic through it and there are fewer people around.
The best months to visit some of the archaeological sites in Mexico are outside of the rainy season and months when the temperatures are at their highest.  The main areas and best months to visit are:
Central Mexico:                              August and October to April
Oaxaca:                                         October to March
Chiapas:                                        October to May
Yucatán Peninsula and Gulf Coast:  November to April
Most of the sites are open to visitors from 9am to 5pm daily.  Some are not open all week long, and the main days of closure are on a Monday.  It is best to visit the sites as soon as possible after it opens.  This is the time when the temperatures are low and many visitors have not yet arrived.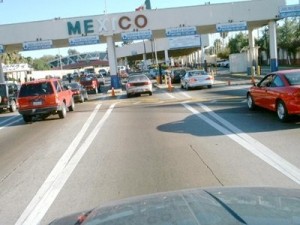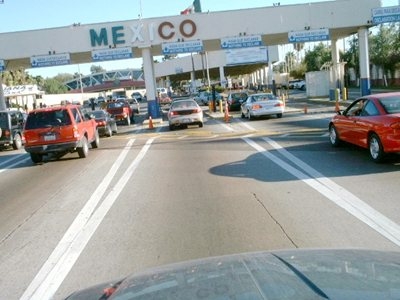 Some of the more popular sites have museums on site, but you can also visit the city and regional museums.  Many of these museums hold very valuable and impressive artifacts dating back to the pre-Hispanic days.
One of the more popular museums include the National Museum of Anthropology which has different sections for the most important civilizations and here you can view the famous Aztec sun stone, as well as a replica of King Pakal's tomb.
Do Not Forget Your Mexican Auto Insurance
If you intend taking a trip to Mexico to explore the historical sites, you should allow sufficient time so that you do not have to rush through these special regions.  To travel to these regions will require that you purchase Mexican auto insurance before you leave home.  You can buy the policy at the border post, but you should be warned that it will be more expensive than buying it online.You can buy your policy from this link.  Purchasing Mexican auto insurance online is not difficult at all and once you have paid for it, you will be able to print a copy of your policy.  This is important because you should carry a copy of your policy with you on your travels.