Festivals In Mexico During October
Not only is the weather great in Mexico during October, but there are also so many festivals and activities to attend.  At this time, the rainy season comes to an end and the temperatures are generally milder than during the other months of the year.
Some of the festivals you should plan to attend are:
Cabo Comedy Festival in Los Cabos, Baja California Sur
The comedy festival takes place from October 1 to October 5.  It features performances by some of the top entertainers in the comedy world.  There is a competition for the best new comic which is hosted each year.
Other events include panel discussions with producers, writers and cast members from some of the most popular comedies, celebrity poker and golf tournaments, and several after-parties at some of the area's popular nightclubs.  The festival closes with presentations of awards and a celebrity roast.
Oaxaca Film Fest
The film fest takes place in Oaxaca from October 4 to 11.  The festival offers experienced filmmakers and new artists an opportunity to reveal their work.  It also places focus on expanding the independent film audience.
Expo Tequila in Tijuana, Baja California
Mexico's largest tequila festival takes place between October 8 and 12.  It offers visitors a great family atmosphere, with traditional Mexican cuisine and more than 300 brands of the best Mexican tequilas, which are available at special prices.  Attendees can take part in raffles for tequila collections, on a daily basis.  The expo can be visited on 7th Avenue between 8th and Calle Revolucion, in front of Jai Alai Palace.
International Mayan Culture Festival in Merida, Yucatan
This festival which takes place yearly is a celebration of the Mayan culture.  Some of the cultural events that take place during this period from October 17 to 24 include dance performances, workshops, conferences, exhibits and concerts.
The focus of the festival is not only to entertain, but also to educate those who visit the festival about the Mayan culture.  Visitors will have the chance to explore this great culture in detail.  The events are scheduled around Merida and in some other locations around the state of Yucatan.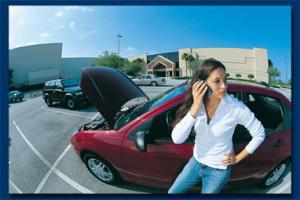 Getting Mexican Insurance Will Save You From a Lot of Trouble
If you intend visiting one of the events that take place in Mexico during October, you should ensure that you buy Mexican car insurance before you leave home.  This will ensure that you do not end up in legal trouble at a time when you want to relax and enjoy the festivities.
You can purchase Mexican auto insurance online or at the border.  It is not recommended to buy it at the border as the queues can become irritating and you will not be offered the wide choice you are able to get online.
All you have to do is search for Mexican auto insurance and make a comparison of what is available.  You will have to make a decision as to the type of policy you would prefer – liability only or full cover. If you have no Mexican auto insurance yet then you can purchase your policy at MexinsuranceStore.com.  The easiest way to make the decision is to determine the replacement value of your vehicle.  If it is high, you would be better placed to opt for comprehensive insurance.  You should also consider adding legal and bail bond assistance as you do not want to spend your holiday locked up in a jail cell.