Medical Challenges While Traveling in Mexico
A trip to Mexico should be a lot of fun, but you may want to plan for unexpected medical emergencies and issues. It's important to note that medical practices may be a bit different from what you are accustomed to at home, making it important to have a plan before you actually need assistance. Your Mexico insurance through MexInsuranceStore.com includes some provisions for getting you back home in case of a medical emergency or grave illness. However, you will need more than your Mexico insurance to navigate hospitals and clinics in an unfamiliar area.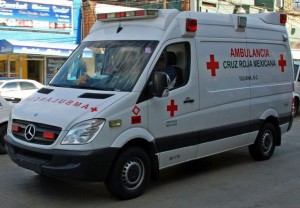 Be Realistic
One of the most important ways to prepare is to be realistic. A medical issue can arise anywhere. Thinking that you are immune won't make it so. If you are asthmatic, for example, it would be unwise to travel without your emergency inhaler. If you will be away for a significant amount of time, arrange to travel with an ample supply of any maintenance or emergency medications you will need. While you may have heard that medications are cheap in Mexico, you need to balance that with the fact that different manufacturers may produce medicines that are comparable to those you take. Being able to get your products for less money isn't a guarantee of their usefulness. Use what you know you need, and carry a copy of your prescription information if verification is needed.
Research medical clinics, doctors and hospitals in the areas you will visit. You don't need to obsess, but you should have a short list of places and numbers to consider if something happens. You'll find that areas like Baja may have limited options in rural communities. However, you'll find some private medical facilities in addition to national hospitals, allowing you some alternatives if you need care.
Medical emergencies can range from broken bones on adventure vacations to severe gastrointestinal problems because of poor food handling. Make good choices about your activities to limit your risks.
Remember Mexico Insurance Through MexInsuranceStore.com
The legal way to drive in Mexico is to be sure that you start with Mexico insurance. There is little or no leniency for foreigners involved in accidents who have failed to obey the law in this respect. Remember with us, your Mexico insurance includes travel assistance and emergency solutions if you are faced with significant medical issues during your trip.
Our Mexico Insurance comes automatically with Roadside Assistance and Legal coverage at no additional charge.