Mexican Auto Insurance and Rental Cars
In a moment of excitement, you may decide to take an impromptu trip across the border. If you will be driving someone else's car, you need to be sure that you are protected with a Mexican vehicle insurance policy. Although there may be a policy on the vehicle for Mexico driving, you may not be covered by that policy. If you aren't, you will appreciate the fact that Mexican insurance from Mex Insurance Store.com includes an unlimited number of drivers in its provisions. The drivers must be at least 21 years old and have valid licenses. It's also important they are listed on the policy for a vehicle.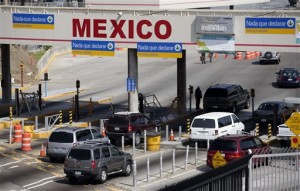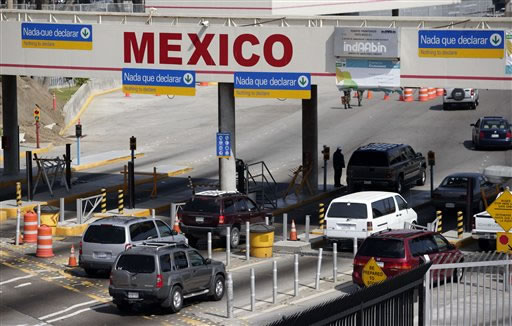 Proof of permission
Although you might think that verbal permission is sufficient, you need to consider what you could face if you are in an accident and lack written proof. Napoleonic law in Mexico operates on a presumption of guilt. In other words, you have to prove your innocence. If you are considered to be responsible for an incident, then you could be treated as guilty from the start. Your lack of written permission could lead to legal entanglements. It's wise to be well-prepared for the possibility of a wreck, carrying some form of written authorization from the owner of the vehicle. It's also wise to choose your Mexican auto insurance at Mex Insurance Store because legal assistance is included with your policy. Your Mexican insurance policy enables you to have bail bond coverage along with bilingual representation during any proceedings that result.
Don't forget to Purchase Your Mexico Insurance Policy!
One of the most common instances of driving someone else's car in Mexico is that of taking US rental vehicles over the border. It's important to be sure that you are working with an agency that allows for its vehicles to go into Mexico. A Mexican auto insurance is still a priority because you need to have coverage to legally drive in the country.
If you rent a vehicle in Mexico, a Mexican insurance won't benefit you. The policies are intended strictly for foreign vehicles traveling into the country, and Mexican-plated cars are exempt from eligibility for the products. It's important to verify with your Mexican rental agency what kind of liability protection, if any, is provided.
Mexican auto insurance at Mex Insurance Store is necessary when driving a rental car in Mexico!