Eye-Catching Mexican Folk Dance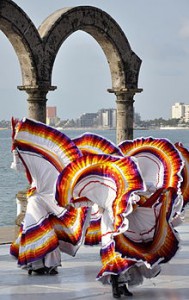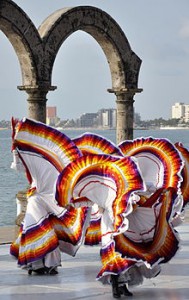 Mexican folk dancing ranks among the most spectacular international dance forms around. It comprises of a stunning show of colors accompanied by upbeat music and it signifies a good time.Mexican folk dance is an important part of Mexican history, with many traditional dances being performed to date. Mexico offers numerous types of folk dances that you can opt to learn to perform or enjoy watching as the locals perform it.
Mexico's history has played a big role in shaping and influencing Mexican folk dance. This includes the Mexican Revolution as well as the Spanish Colonial Era. Any given folk dance performance depict several backgrounds. Thus, knowing the history will enable you to have a better understanding of the different influences.
Folk dance has always been entrenched in celebration, whether it is a festival, a party or a religious ceremony. Dance is a means of honouring Mexico's unique heritage while at the same time recognizing the joy and tough times of the country's life. The folk dance roots are found in Mesoamerican eras. During those time, natives performed dances as a means of appealing to the Aztec and Mayan gods. However, when the Spanish arrived in the country in the 16th century, there was an infusion of some European dances such as court dancing and polka with the local choreography.
The following are the three forms of Mexican folk dance which are still popular:
Danza 
This is an indigenous ritual dance normally used for both religion and community.
Mestizo 
This is a Western-influenced dance. It has been merged with native form and it is the type of dancing that is normally presented during the country's Independence Day celebrations as well as at other holidays and festivals.
Bailes Regionales (The Regional Dances) 
These dances are actually created by separate communities. When touring Mexico, you will find these dance forms in Community Theaters as well as dance studio performances.
Within the three types of folk dance, there are several dances that are popular and famous.  Here are some of them:
Jarabe Tapatio
Jarabe Tapatio, which is the most popular folk dance that has ever sprung out of Mexico, is also referred to as the Mexican Hat Dance. It is regarded as the country's official dance. It is learned in childhood by many Mexicans and they continue to dance it at birthday parties and festivals. According to history, Jarabe Tapatio was a courting dance behind which there is a story of a young man trying to woo a Mexican girl.
Danza de los Voladores
This is a mesmerizing and exceptional style of dance that will make you hold your breath. It is also known as the "Dance of the Flyers" or the "Mexican pole Dance" and comprises of 5 men; the musician and four "flyers" that climb on top of a high pole. The musician remains at the top of the pole, playing a flute and a drum but the dancers begin their performance from the top of the pole and hang upside down with their ankles tied to ropes. They are then lowered to the ground while circling the pole.
Costumes 
Women are customarily dressed in round, well designed, colorful floor length skirts, and flouncy or fringed blouses are the norm. Usually, a certain region or style dance is signified by a floral print or any type of specific stitching on the dress. Men normally wear adapted cowboy suits, much the same way a mariachi player dresses, although they can also opt to wear dark pants and boots and linen shirts. The dancers are accompanied by a flute and drums.
Remember a Mexican Auto Insurance Policy Is Obligatory In Mexico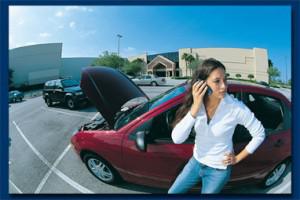 If you have scheduled a trip to Mexico, you must purchase a Mexican auto insurance policy. Most travelers are surprised to learn that their U.S. and Canadian auto insurance does not cover them while driving in Mexico. Mexican authorities will not accept a domestic U.S. or Canadian auto insurance the same way the U.S. or Canadian authorities will not accept Mexican policy. It all boils down to the law and the Mexican government will not recognize U.S. or Canadian auto insurance policies.You can purchase your Mexican auto insurance from this MexInsuranceStore link.
The majority of U.S. and Canadian insurance companies do not offer Mexican coverage, although a number of them may offer a very limited extension into Mexico. However, the fact remains that you are required to obtain a Mexican as a proof of your financial responsibility in the event of an accident. The only other option to demonstrate financial responsibility is with huge sums of money.