The Fascinating Mexican Hat Dance
It is impossible to talk about Mexican music without mentioning the "baile del sombrero" – the Mexican hat dance. It is an icon of the Mexican traditions, the official dance of Mexico, and many people outside Mexico know about it.
The folk song that accompanies the dance tells a love story between a poor charro  (male) peasant and a girl he loves and his efforts to entice her. He tosses his sombrero – his most valuable possession on the ground, as a gift to the girl and an indication of his seriousness in an attempt to win her sympathies. When she accepts his advances, she starts a dance on the sombrero's brim.
The dance song "Jarabe Tapatio" was reportedly composed by a Mexican music professor in the 19th century and it is about the story of love and courtship.The Mexican hat dance can be performed by two people, a group, or just a single dancer. The female, "la china" wears a China Poblana dress, while the male, "charro" dresses in a three-piece suit with pants that have silver buttons down the seam.The dance steps are rather quite the same whether dancing with a partner or in a group. However, they change dramatically when one is dancing alone.
Normally, for couples or groups, the starting position is with feet put together and arms relaxed at the sides of the body of the dancer.  A number of arm movements are made as the music goes on, and every dancer moves in circles around each other. There is a loud "ole", which is a Spanish victory exclamation, when the dance finally ends.
The Mexican hat dance steps for a single performer, often a man, differ greatly.  He normally throws a sombrero onto the floor, and does little jumps around it. He steps on the sombrero's brim with only one foot. While keeping his fists on his waist, he keeps moving around the Mexican hat in circles. At the end of every part of the music, he turns around and starts performing the same steps in the opposite direction. As such, he now steps on the hat with his other foot.
When the dance is performed by a single person, it ends with an "ole" and a thunderous clap.
Do You Really Need Mexican Auto Insurance To Drive In Mexico?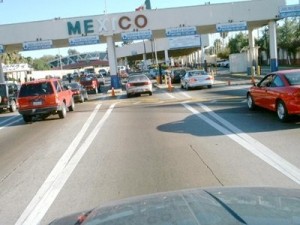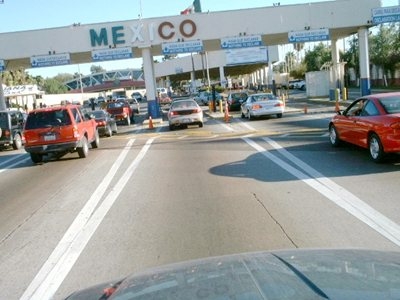 Absolutely yes!
If you are due to make a trip to Mexico, and you have a U.S. or Canadian comprehensive auto insurance cover, you might wrongly think that it will cover you while driving in Mexico.  For your information, this will place you on a collision course with the Mexican law which does not recognize any foreign auto insurance policy.
Liability insurance is a must in Mexico and driving in Mexico as a foreigner without appropriate insurance cover is a risky affair. You can be subjected to a fine. Being involved in an accident without coverage will lead to hefty fines plus a lot of inconveniences.  So, to be on the safe side, before you get to the border be sure to purchase a Mexican insurance policy with at least the legal liability requirement necessary in case of an accident.