Mexican Insurance Coverage Cleared Up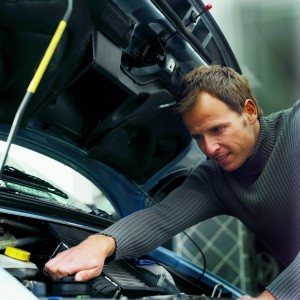 Many people wonder what the difference is between their current U.S. or Canada insurance coverage and that of Mexican insurance.  The concepts remain the same, but there are distinct differences. Liability coverage will offer third parties protection from your driving mishaps.  Comprehensive or full coverage offers you protection from driving errors made by third parties and unexpected events.  This will allow you to further understand the need by Mexican authorities that foreign drivers in their country have Mexican auto insurance policies. This type of insurance policy is a legal requirement for those who wish to drive on Mexican roads.
Why Double Up?
You should not view the need to buy Mexican car insurance as a doubling up of a policy.  It may well appear so, but you are visiting a foreign country.  If you were to visit a country in Europe for example, you would have to pay an additional amount for insurance on your rental vehicle.  The bottom line here is that your U.S. or Canadian insurance policy is limited to incidents which occur in that specific country.
There is the necessity to have coverage underwritten by a licensed Mexican organization which takes into account the risks facing Mexican citizens by allowing foreigners to drive on their roads.  You may not be planning to have a vehicle accident while you are on vacation, but driving on roads anywhere in the world poses a risk.  The measures taken by the Mexican government to protect their citizens includes that visitors to their country have a Mexican car insurance policy in case they are involved in an accident.

Insurance Coverage
It is not a requirement that you purchase comprehensive insurance coverage for your trip to Mexico.  Limited liability coverage will suffice.  However, you will have the choice of a liability policy which has a low coverage limit and this could leave you in deep trouble if you were to be involved in a vehicle accident.  Many people opt for the cheapest policy they can find and this could lead to legal problems.  You should take the time to have a look at the liability limits charts.  These charts provide you with a state by state analysis of the death benefits in Mexico.
If you make a trip to a state that has a low limit, such as Sonora, you may find that in the event of a fatal car accident, your full limit may not be used at all.  However, in a state such as Baja Norte your coverage may be insufficient if you opt for a low limit and you are involved in a fatal accident.  This will leave you with a bill that you have to cover personally.
If you were to speak to an experienced Mexican car insurance advisor such as MexInsuranceStore.com, you will be advised to opt for a higher limit, to ensure that you are adequately covered for any event.  This also gives you the flexibility to visit a different state if you wish, without the concern that you do not hold sufficient cover in the event of a fatal accident.