Mexican Weddings: Customs and Rituals
For long, Mexico has been a favorite destination for romance and romance-related trips. The country's favorable climate, romantic atmosphere, accessibility and exotic locales are some of the reasons why increasingly more couples are tying the knot there.
Mexicans are very passionate people. As such, they celebrate with honor when two people commit to love. Celebrations such as weddings may vary as compared with marriages in other cultures. When it comes to Mexican traditional weddings, there are several interesting to-dos associated with the wedding party.
These weddings usually involve many close family members and friends, some kind of traditional food, music and religious rituals in a chain of celebrations of significant symbolism. A typical wedding consists of a combination of rituals from the Aztec, Spanish, Anglo-American, and Native American cultures.
Mexicans love to hold parties and being one of the most important celebrations, weddings offer the ideal occasion to host a great event. Everything starts when a couple falls in love and "decides" to marry.
Father's Consent (La Pedida)
In customary Mexican families, the father is regarded as the head of the household. He is the one who has the last word in permitting a couple to date. Also, during the wedding proposal, he is the one who officially "approves" their daughter to be given in marriage. Grandfathers also provide some input if it is an extended family.
As a sign of respect, the man and his family goes to the bride's home to formally ask for a woman's hand in marriage. This formality is referred to as "Pedir".  It provides the opportunity for the two families to meet and get acquainted with each other more closely considering that they will be related soon through their children's union.
Mexico's younger generation has been influenced by other cultures due to their exposure to them, especially the American culture. But although their dating practices are more relaxed, most of them still follow Mexican marriage traditions. Rural Mexican families are more inclined to follow traditional dating customs more closely than their counterparts in Mexico's larger cities.
The moment the permission to marry the bride is granted, the next thing the families do is to discuss the most suitable dates to hold the wedding.
The Couple's Mentors (Madrinas y Padrinos)
It is up to the couple to choose those who will be their "padrinos" or mentors throughout their engagement and marriage. The couple usually selects people who have played an important role either in the life of the bride and groom or their families. Also, the padrinos normally sign as witnesses on the bride and groom's civil union.  There are cases where these mentors provide some monetary assistance to the couple for one or another aspect of the wedding. Besides, during the wedding church service, padrinos act as guest of honor next to the couple.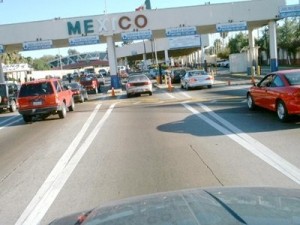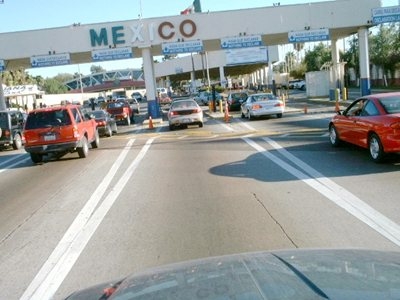 Wedding Expenses
Mexican weddings can be pricey.  This is because 300 -400 people can easily turn up for the wedding. In fact, in smaller towns, you would think that everyone is invited to the wedding. Typically, in more traditional weddings, the bride's father pays for wedding expenses incurred. But in more rural weddings, the padrinos, friends and family normally assist with the wedding expenses. They bring in food, beverages and music as a way of supporting the new bride and groom to ensure that everyone has a great time.
 Note: Your U.S. and Canadian Auto Insurance Policy Becomes Invalid Once You Cross the Border
If you are getting ready to drive to Mexico on a trip, remember that your U.S or Canadian car insurance stops the moment you enter the Mexican border. This is why you must purchase your Mexican auto insurance in advance. The Mexican insurance laws only recognize policies from a Mexican insurance company and not those originating from U.S. and Canada. Mexican auto insurance will straight away show authorities that you have the ability to pay damages to third parties. You can purchase your Mexican auto insurance from this link.
It is important to stay protected while driving to Mexico. If you get in an accident without proper insurance coverage, you risk being held in Mexican jail until matters are sorted out. With Mexican auto insurance policy, you will not have to worry if the unexpected happens while you are in Mexico.