Love The Beach? Visit Riviera Nayarit In Mexico
If you are one of the travelers who love the beach, you should consider a trip to Riviera Nayarit.  Cities such as Puerto Vallarta and Mazatlán are often the focus of attention for many on social media sites, but the Riviera Nayarit has as much to offer.
These seaside resorts can easily be reached by driving in your own car.  You can choose to split the drive over a few days to allow you to enjoy the scenery, cuisine and other opportunities the areas have on offer.
Attractions at Riviera Nayarit
You can enjoy bigger cities and beach town in Nayarit.  You may want to plan a trip to the Marieta Islands.  These are a group of small islands off the coast of Nayarit.  The islands are uninhabited and are extremely popular with visitors because of the abundance of marine life.  The Mexican government controls and protects the marine life population by prohibiting fishing and hunting on the islands.
The protection offered to the islands has made it conducive to a natural marine ecosystem development.  This has made it a popular area for scuba diving and snorkeling.  Tourists often report sighting humpback whales, wild dolphins, octopi, manta rays, sea turtles and an abundance of tropical fish.  Only a few tourist companies are allowed to undertake public tours on the island as the Mexican government would like to maintain its conservationist efforts on the island.
Whether you visit Tepic or one of its neighboring communities, you will be able to enjoy the fresh fish and local cuisine.  There is an abundance of deliciously fresh fruits available.  You can relax and enjoy your vacation by lazing on the beach, or photographing the beautiful scenery.  If you intend shopping, you will be able to use your bartering skills to obtain bargains on curios and local artisan jewelry items.
Do Not Forget Your Mexican Insurance
Regardless of the area you intend visiting while in Mexico, you need to obtain Mexican car insurance to be able to drive on the roads in the country.  The age of technology makes it so much easier for you to purchase Mexican auto insurance policies online without the hassle of having to make a phone call or visit an insurance broker.You can purchase your Mexican insurance policy form this link.
You should take care not to drive on the sand in these areas as your insurance does not cover off-road driving.  You should consider the driving route you intend taking before you go online to buy Mexican car insurance.  If your intention is to spend in excess of three weeks in Mexico, you can save money by buying long-term insurance.  If you are uncertain about the number of trips you intend taking over the next few months, you can simply buy sufficient insurance for the duration of your trip.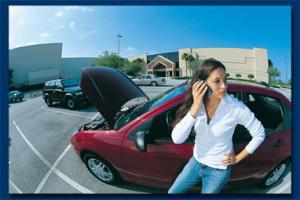 If you intend travelling to Mexico during the next few months again, you should consider obtaining a 12-month policy as the saving is quite large.  You should make a careful decision regarding liability only and comprehensive insurance.  You do not want to be under-insured at all.
It is important that you obtain the correct liability for the different states that you may be visiting.  This can be ascertained when you visit the websites offering Mexican vehicle insurance.