Mexico Travel Myths
Mexico travel has always been popular with those who love the beautiful beaches, history and relaxed lifestyle.  Backpackers and students are also now taking advantage of the sun, sea and colonial style of the area.  However, many stories abound regarding the country, such as it being scary, unsafe and exceptionally cheap.
Mexico can be cheaper for travelers than the US or Canada, but this depends on where you plan on going.  There are trendy spots, such as Cancun, where you may well have to spend a huge amount of money, but if you look south of Cancun, you can visit Tulum and spend around $25 per day.
Many people are concerned about the tap water in Mexico.  This is a valid concern as drinking water from the tap may result in digestive problems.  You should avoid doing so, but there are areas where the tap water is perfectly fine for drinking.  If you take precautions like washing your hands regularly, particularly prior to meals, and not buy food from street stands where there are a lot of flies, you should not have a problem.
If you travel to Mexico, you will need a compliant ID document to allow you to return to the US by sea, land or air.  If you choose to travel by sea or land, you do not need a passport to return to the US, however, you need an ID card.  This means that it is best to travel with your passport.
Going to Mexico By Land
To travel to Mexico by land, you will need to obtain a temporary vehicle importation permit, which is available at the border post.  There are specific border areas where this is not a requirement.  Once you reach the border post, you should enquire about the importation permit and the need for one.  You will also need to buy Mexico car insurance when you travel across the country by land.
You can choose to buy Mexican auto insurance online or you can purchase it at the border.  If you opt for buying it at the border, it will more than likely cost you more, compared to what is available online. You can purchase your Mexican insurance policy from this URL.  You will also not have a wide choice of different types of insurance.
Mexican Vehicle Insurance
Prior to leaving for Mexico, you should do an online search for Mexico vehicle insurance, do a thorough comparison of what is available and base your needs on the value of your vehicle and your personal preferences.  You have the option to purchase liability only or comprehensive insurance.  If you choose liability only, personal injury and damages will not apply to your vehicle.  You will only obtain coverage for the damage and injury to the other party involved in the accident.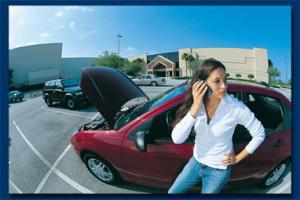 In Mexico, it is illegal to drive on the roads without Mexican car insurance.  You could end up spending a few nights in jail if you are involved in a vehicle accident and do not have adequate insurance cover.
A trip to Mexico can be extremely enjoyable, but you should take basic precautions to avoid problems.  There are drug gangs in some of the border towns, but if you are going to visit Guadalajara, Cancun or most of the other parts of the country, you will more than likely not see gangs.