Mexico's Road Hazards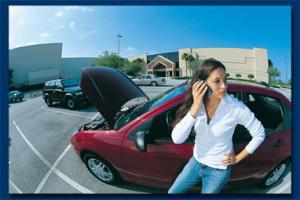 A visit to Mexico always raises concerns about the road hazards that you may encounter.  It is possible for you to drive very safely while in Mexico, but you should remain careful and alert.  You should be prepared to encounter unexpected hazards.  You should constantly bear in mind that the roads in Mexico may not be of the same standard as you are accustomed to in the U.S. or Canada.
Traffic signs, guard rails and adequate road widths may appear to be lacking sometimes.  Ensuring that you drive safely means that you should expect the unexpected at all times and drive in a manner that will allow you to react safely to any hazards.
You should not expect a stressful drive through Mexico, but if you understand some of the common hazards you may encounter, it may make it less tiresome.
Road Behavior
A lack of understanding as regards driving etiquette could lead you to become frustrated and drive head first into dangerous situations.  An example of this is a four-way stop.  When you encounter this in a busy city, it becomes a free for all.  The bravest and most impatient driver will generally drive first, with no consideration for the rules of the road at all.  In these cases, the rules do not apply.
On the highway, you will normally find drivers to be quite courteous.  This is reflected in the signs and manner in which they drive.  You may find a driver signaling left whilst you are travelling on a straight section of the highway, with no left turn being indicated.  This is his method of informing you that it is clear for you to pass him.  Left turns are very often done from the opposite lane, which means that if you decide to stop in the middle of the road to indicate left, you may annoy several drivers behind you.
Driving times
In coastal areas, you may experience poor visibility during the early morning.  This makes it important for you to drive carefully if there is fog around.  As the sun rises, the fog will start to clear.  If you feel unsettled driving in fog, you should wait for the sun to rise and clear the fog before you take off.
Driving late at night can also be affected by visibility problems.  The streets in rural areas are normally not very well-lit.  This makes it very difficult for you to see cyclists, pedestrians and animals on the road.  Any road damage or potholes are also not very noticeable if you travel in the dark.
Maintenance
You will generally be driving on paved road when you are on the highways and in cities, however, you should be aware that potholes are not always repaired on a regular basis.  To avoid problems, you should remain aware of the road condition and remain alert.  If you are going to travel in rural areas, you should be on the lookout for items in the road.
The most important aspect of driving in Mexico is to ensure you have adequate Mexican car insurance.  You can obtain it quite easily online from this link and should buy it before you set off on your trip.  Ensure that you print a copy of your policy and carry it with you at all times.