Peaceful Vacation In Mulegé, Baja California Sur, Mexico
The quiet town of Mulegé, Baja California Sur, Mexico is situated on the Sea of Cortes, where the Santa Rosalia River runs into the sea.  It is an excellent base if you wish to explore the largest Baja California bay.  It offers visitors stunning white sand beaches, but it does not offer many tourist facilities.
The town has a population of less than 3500 and enjoys a mild climate.  Many of the RV parks and campgrounds have become permanent homes for trailers and RVs from all over Canada and the US.
This seaside village is in stark contrast to the rest of Baja as it is based in a valley with shelter from date palms.  It is a haven for fishing enthusiasts, divers and snorkelers.  Another activity that is gaining popularity is sea kayaking in the peaceful waters.  All the equipment for these activities can be rented in the town and there are various tours available as well.
Aside from the campgrounds and RV parks, there are several lovely hotels available.  Some of the campgrounds also offer rooms to let.
Mulegé Landmarks
A landmark in the area is Mission Santa Rosalia de Mulegé.  Construction of the mission was commenced during 1668 and finally completed during 1705.  This makes it the second oldest mission in the area.  It is build of stone and care has been taken in its restoration.  The mission acts as the local Catholic Church in Mulegé.  There is a small dam which was built by the missionaries and is located below the missionaries.  This dam was the original irrigation system for local crops.
If you have time to wander, you should visit the building on the hill which has been converted into a museum.  It used to be a prison until 1975.  The prison fell into the 'Only in Baja' category, meaning that it was run on a type of honor system.  The prisoners were allowed to go out and work at a normal day job.  All that was required was for them to return to the prison by 6:00pm.  Anyone who did not return would have the other prisoners find him and return him to the prison.  This was done to prevent the authorities from stopping the work by day privilege.
To enjoy this area fully, you should make time to go on some day trips and visit the beautiful, unspoilt beaches along its coastline.  The eastern finger of Bahia Concepción remains, for the most part, unexplored.  This is due to a lack of road maintenance and services.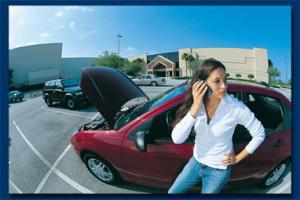 Do Not Forget Your Mexican Insurance
Before you set off on your trip to this beautiful part of Mexico, you should ensure that all your paperwork is in order.  Not only do you need to have your passport or passport card ready, you also require Mexican car insurance, particularly if you intend going into the more rugged parts of the region.
You can obtain Mexican auto insurance online quite easily.  All you need do is search for Mexican car insurance and you will be provided with a host of providers.  You should commence with doing a full comparison of the available policies, choose one that suits your needs and pay for it. To avoid the hassle you may purchase your Mexican insurance at MexinsuranceStore.com.  It is recommended that you print two copies, in both languages, and keep it with you at all times.