Rincon de Guayabitos – A Great Mexican Beach
The Riviera Nayarit can be found north of Puerto Vallarta, along the Pacific coast.  It may be situated close to Punta Mita, but all you have to do is travel a bit further north to find Rincon de Guayabitos.
This small, pleasant resort is a fishing village placed between the Bay of Jaltemba and the Sierra Madre Occidental mountains.  It is known as a friendly, safe beach town, which is ideal for family vacations.  It is also perfect for those who are watching their budgets.
The resort known as corner of little guava trees due to the guava orchard which used to be planted throughout this area has gained popularity among Canadians, Americans and Europeans over the last decade.
As you enter the town, it splits into two regions.  If you head south or turn left, you will pass the church and plaza, and enter the commercial and hotel zone.  If you opt for the right turn or north, you will pass the police station and tourist office, and head into the residential zone.
What To Expect in Rincon de Guayabitos
The hotel and commercial zone is packed with condos, bungalows, hotels and trailer parks which are extremely popular with Canadians and Americans during the winter months.  There is a range of restaurants, food stalls, discos, Mexican handicraft stalls, jewelry and clothing stores.  The atmosphere is relaxed and casual.
On the other side, the residential zone is made up of vacation homes on winding cobblestoned streets with shrubs and trees.  There are rental homes, a few hotels, bed and breakfasts and several playing fields where you can enjoy tennis.
The beach bustles with beach vendor carts where you can get a range of drinks and seafood.  The water is warm and calm which makes it safe not only for swimming, but also for kayaking and boogie boarding.  The beach stretches for more than one and a half miles and is perfect to relax on or go for a nice relaxed walk.
Rincon de Guayabitos is located in the state of Nayarit.  The closest large cities are Guadalajara and Puerto Vallarta, which are both in the state of Jalisco.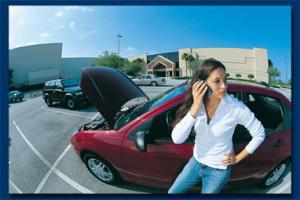 You Should Obtain Mexican Vehicle Insurance
If you intend visiting this ideal beach resort, you should ensure that you obtain your Mexican vehicle insurance before you leave your country of residence.  This is a mandatory insurance that you have to hold if you intend driving in Mexico.  If you do an online search, you will find several providers offering very different types of policies. You can purchase your Mexican insurance policy from this URL.
You should determine exactly what you require, how long you need it for and find the policy most suited to your needs.  You should do a comparison of the available policies and choose the best one.  You may want to consider including some of the add-ons to a basic policy, such as roadside assistance and legal assistance.  If you are involved in a vehicle accident in Mexico, you will have to prove that you hold valid Mexican vehicle insurance.  Unlike in America and Canada, you are not treated as innocent until your guilt can be determined, but the other way round.  You have to prove your innocence and that you have adequate Mexican car insurance before you will be allowed to leave the police station.