Road Hazards Could Activate Your Mexican Auto Insurance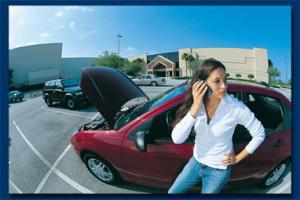 You may be of the opinion that it is unnecessary to get Mexican auto insurance because you are a safe driver.  You may well be an extremely safe driver, but another driver may not be and that can be the cause of a serious accident.  You also have to consider that there may be road conditions that you are not accustomed to that could cause you to lose control of your vehicle.
So, before you make the decision not to get Mexican insurance, you should consider all the possibilities and scenarios where you may regret that decision.

Road Signs
Many of the road signs in Mexico are displayed in both Spanish and English.  However, this does not apply to all the signs.  If you do not understand Spanish, you will not know what they mean.  Although there may be a picture included in the sign, it may be completely different to what you are accustomed to in your home country.
There is one particular sign that confuses many foreign drivers.  This is the left turn signal that appears on stretches of open highway.  This sign means that it is safe to pass the vehicle ahead of you.
Misinterpretation or abuse of this sign could put you in a situation that you do not accept.  This could put you in a negative situation regarding Mexican car insurance as an accident in these circumstances will be considered your fault, as you may have misinterpreted or misused the sign.This makes it vital that you have adequate Mexican vehicle insurance to cover any costs you may be liable for.

Road Hazards
If you are accustomed to roads that are well-maintained, you will not give poorly maintained roads a second thought.  The features of the road may also surprise you if you are not accustomed to it.  The cultural behaviors of drivers in a foreign country may also come as a big surprise.  You should consider the road hazards that you may encounter while traveling through Mexico.
Speed bumps, such as the ones you may encounter in parking lots, are often placed on extremely busy streets in Mexico.  You may be forewarned by a sign that there is an upcoming speed bump, but if you do not know the term used for it, you will not be aware of it.  Visitors to countries are often pre-occupied with their surroundings and you may not always pay attention to all the signs.  If you are unaware of an impending speed bump, you may have to brake quite hard when you reach it.  This could result in a rear-end accident.  If you are traveling on a busy road, this could cause a huge pile-up that you are responsible for.
Storms may occur in the area and this could lead to road damage and potential accidents.
A huge section of Mexico is rural and there are often stray animals on roads.  All that is needed for you to have a serious accident is that you need to swerve quickly.These are all very good reasons why you should buy Mexican auto insurance.  The risks you face while driving in a foreign country are too high for you to ignore it. You may click here to purchase your Mexican auto insurance online.