Save Time, Effort And Money With Annual Mexican Vehicle Insurance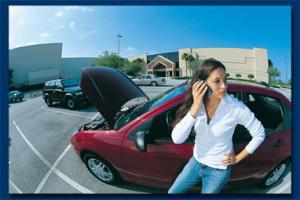 If you travel to Mexico on a regular basis to visit relatives or friends, or you simply love the country, you must become quite frustrated with having to buy Mexican car insurance every time you drive there.  To overcome this problem, all you need to do is consider buying annual Mexican vehicle insurance.  You may be thinking that it would be an expensive option, but if you do calculations, you will notice that it can actually be a cheaper method.  Another benefit is that you can buy it online quickly and simply.
How Can It Be Cheaper?
Many people, particularly those who reside in Arizona, often think that it is not worth buying an annual policy.  This is untrue, because if you take regular trips to Mexico, it could be a cheaper option.  All you have to do is consider the number of days you buy insurance coverage for normally, and multiply your daily rate by that number.  Now take your quote for an annual policy, divide it by 365 days to obtain the daily rate.  This will indicate that it is a cheaper option than buying regular daily coverage.
With an annual choice, you will also find that you can afford to buy the best available coverage, rather than the bare minimum.  This will still cost you less than buying the policy on a daily basis.  If you drive to Mexico on a regular basis, you should compare costs, do your calculations and you will save money.
Annual Protection
There are distinct advantages to buying annual Mexican insurance coverage.  The first is that you do not have to worry about regularly buying insurance – you will be covered for an extended period of time.  You will be able to drive into Mexico at any time without the worry of having to buy adequate insurance.  If you consider all the advantages to buying annual coverage, it is clear to see why you should opt for it.  It will make your life easier and allow you to save money.
Where To Buy Insurance
Many people think that it is necessary to visit an insurance agent to buy Mexican insurance.  This is untrue as it is possible for you to find a suitable package online.  If you do your research online and decide to buy from one of the online providers, chances are that you will probably get coverage for a much lower contribution than visiting an agency.  It is inadvisable to buy your Mexican auto insurance at the border.  Annual insurance policies are generally not available from border insurance providers.  If it is available, you will more than likely have to pay excessive fees for basic coverage.  There are many online providers like MexinsuranceStore.com who are able to provide you with the best service and prices.