Some of the Great Places to Shop At In Mexico City
Mexico City is an incredible place to visit and full of exciting things to see and do. It is a popular destination for tourism and business alike.  Since most of the country's tourism promotion is mainly focused on Mexican beach resorts, this city is often overlooked. However, tourists to Mexico who chose to vacation in the city will discover that it holds many pleasant surprises.
If you are planning to visit Mexico, you should not allow the sheer size of Mexico City to intimidate you. The majority of tourists tend to confine their visits to just a handful of well-defined areas of the city and perhaps some easy trips. Some attractions might be just a short distance away and those that are a bit far can be reached fairly easily. This depends on where you stay.
Apart from several "Must Visit " places, Mexico City offers incredible shopping experiences for avid shoppers, with its wide range of options.
Modern Shopping Malls
Mexico City boasts of some of the largest and ultra-modern shopping malls in Latin America. These malls and numerous unique shopping neighborhoods are scattered all over the city.
Mercados (Market Places)
 Apart from the malls, mercados (marketplaces) offer another popular shopping experience all over the city. These local marketplaces are numerous in number and range from small, improvised flea markets that are set up within few minutes – to vast open-air businesses selling furniture to elegant buildings comprising of 200 or 300 single stalls vending everything under the sun.
Zócalo Area
Downtown, in the Zócalo area, there are very many shops and market places.  A number of the markets in this area sell curios and trinkets only, while others sell custom jewelry, fine gold, pearls and serious antiques.  La Lagunilla market usually hosts a flea market for avid antiques' or coins' collectors.
Condesa Area
Condes is a trendy, but tranquil neighborhood located south of Zona Rosa. It has become the darling of the artistic crowd. It offers numerous art decor buildings and ancient European style townhouses that are a beautiful and quite departure from the hustles and bustles of the adjacent neighborhoods. This place is quite popular with the locals. It is the ideal place to spend a relaxed afternoon strolling among the many art galleries, boutiques, bistros, and sidewalk cafes. You can unwind peacefully at Parque México, which is a well-maintained green area.
Zona Rosa District
Zona Rosa district is a lively district at all times and it is home to small shops selling treasures.  This is where you will find plenty of one-of-a-kind crafts and antique stores.  You can stroll in the shopping arcades that house jewelry stores, art galleries, boutiques and silver stores.  There are usually some impromptu flea markets in a number of areas of Zona Rosa on the weekends.  There are also numerous sidewalk cafes as well as some of the city's favourite restaurants and clubs in this location.
Polanco
Polanco is a classy residential and commercial district. Here is where you will find elegant malls, shops, and boutiques selling top-class crafts, Talavera pottery and china, silver items and designer fashions. Polanco's Presidente Masaryk region, which is the equivalent of the ultra-trendy Rodeo Drive in Los Angeles, California, is home to famous designers including Christian Dior, Gucci, and Hermés and several incredible restaurants and sidewalk cafes.
Remember Mexican Auto Insurance Is Obligatory In Mexico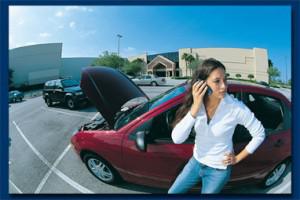 If you are planning to make a trip to Mexico and you think that your comprehensive U.S. or Canadian auto insurance cover will extend into Mexico, you are mistaken.  The Mexican government does not recognize any insurance cover that is not underwritten by Mexican auto insurance companies. Without it, you will land in jail in case of an accident until matters to do with fault and financial agreements are sorted out.
You can easily purchase your Mexican auto policy online from this MexInsuranceStore.com link.  However, you need to ensure that the coverage is actually what you really want. Don't pay for the insurance before you read the policy and confirm that it is indeed the coverage you want in order to avoid getting less than what you thought you were buying.