Top 5 Active Adventures In Mexico
Most visitors to Mexico go there for the stunning beaches, different food and relaxation.  There are however people who prefer to be active during their holidays and Mexico offers many options for this.
Petrified Waterfall Hike
Make time for a hike around the petrified waterfall, which can be found on the cliff's edge in the state of Oaxaca.  The mineral formation, called Hierve el Agua, was formed over thousands of years and has the appearance of a waterfall made out of stone.  Many people simply view this amazing formation from the top and often go for a dip in the cool waters, but for more active visitors, a hike around the fall will offer spectacular views and interesting formations.
This spot can be reached about 50 miles from Oaxaca City.  A high-calcium natural spring created the 'petrified waterfall' as the water trickles down the mountainside.  The name of the site means 'the water boils' in Spanish, but the water is not hot at all.  The name refers to the way the water bubbles as it comes out of the spring.
Jump Into a Waterfall
San Luis Potosi offers visitors the most exciting experience – to jump off a waterfall.  Las Cascadas de Micos is based in this region and is comprised of seven waterfalls of different levels.  Visitors are asked to wear life jackets and hard hats before they can jump from the top of these falls to land in the turbulent waters below.
There are tour companies that offer this exciting trip, along with white water rafting and scuba diving.
Zipline
Mexico offers visitors the highest, fastest and longest zip line globally.  The three kilometer, 300 meter, 120 kilometer per hour zip line is located in the Copper Canyon Adventure Park, which is close to Divisadero.  It forms part of a group of seven ziplines, with two suspension bridges.
If you do not have the stomach to go ziplining, you can opt for a ride in a cable car or you can climb the canyon wall.  The beauty of this canyon will take your breath away, while you experience the surge of adrenaline whilst undertaking these exciting activities.
There are a few companies in the area that arrange these trips.
Rapid Rafting
The fast-moving waters of the Rio Antiguo located in Veracruz State allow you to take up the challenge to overcome it by paddling.  The river has Class 2 and Class 4 rapids, depending on the time of year of your visit and the area you choose to visit.
There are companies in the area that offer river rafting, along with mountain biking close to Jalcomulco in Veracruz.
Surfing the Dunes
This is the perfect activity for those who prefer the heat, rather than going snowboarding.  The sand dunes of the Algodones are situated under an hour from Mexicali in Baja California.  Practicing on the sand dunes is as exciting as that final trip you take once you have gained more confidence.
There are tour companies that offer excursions that include equipment, instruction and transportation.  Most of the companies offer full day trips, including meals.
Get Your Mexican Auto Insurance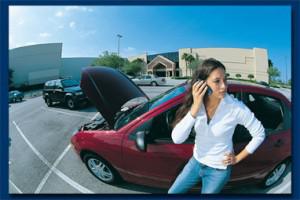 Whilst the idea of going on these adrenaline-packed adventures is extremely exciting, you should make sure that nothing interferes with your trip and that means getting your paperwork in order before you leave for Mexico.  One of the most important pieces of paper, which is often overlooked by visitors, is Mexican car insurance.  Most people pack their passport first and tend to forget about other papers they require to travel legally.
Mexican car insurance is a legal obligation if you intend driving on the Mexican roads.  It is easy to obtain and will not cost you an arm and a leg.  All you need to do is go online, do a search for Mexican auto insurance and compare the results.  You will be asked to choose between liability only and inclusive policies.  If you opt for liability only, your damages and injury costs will not be covered.  If you opt for a comprehensive policy, all costs for both yourself and third parties will be covered.  It is best to consider purchasing comprehensive insurance if your vehicle is of high value. You can go to this URL to save on your Mexican auto insurance policy.
Once you have made a final decision on the type of policy you need, you should also consider some of the added extras that are available, such as legal assistance, bail bond assistance and medical assistance.
You will then be requested to pay for your policy and once you have done that, you should print a couple of copies of the policy, preferably one in English and one in Spanish.  These documents should be kept with you at all times whilst traveling in Mexico as you may be stopped by the authorities at any point.
If you choose not to or you forget to purchase Mexican vehicle insurance, and you are involved in a vehicle accident, you could find yourself spending some time in a jail cell.  The onus is on you to prove that you have adequate funds to cover the costs of the accident damage.
In view of the dire consequences of not having Mexican car insurance, you should ensure that this item is on your list of things to do when planning a trip to Mexico.