Top 5 Mexican Destinations For Beach Lovers
Mexico is not short of beaches and you are sure to find one or two that suit your dream of the perfect beach.  You will find soft sand and clear, blue waters everywhere, along with a host of other attractions and amenities to make your trip enjoyable and memorable.
Cancun
Cancun cannot be surpassed for the number of resorts, activities, shopping facilities and nightlife it offers.  Since it commenced its beach reconstruction project during 2009 and 2010, it offers visitors the most stunning beaches.  Although the area has a reputation as a destination for party-goers, it is also perfect for a family holiday.
Cancun is situated on the Yucatan Peninsula, within Quintana Roo, on what used to be an extended strip of forestry, with beaches on one side.  It gained popularity during the 1970s, but has grown to become the largest resort area within the country.  The area receives about three million annual visitors.
The area is comprised of the downtown area and the island.  Most of the local residents make their home in this part of the area.  The main tourist destination is Cancun Island, which can be found off the mainland.  One road runs the entire length of this area and there are shopping areas and a busy nightlife to experience here.
The main activity in Cancun is a visit to its beaches.  Several water sports are offered during the day, including snorkeling, scuba diving, windsurfing and water skiing.
Los Cabos
Los Cabos is situated where the Pacific Ocean and the Sea of Cortez meet at the southern end of Baja California Sur.  The area is comprised of two cities, San Jose del Cabo and Cabo San Lucas, as well as the 22 miles between the two.  It is extremely popular with celebrities who go there to enjoy the luxurious resorts and the stunning landscape.  The beaches in the area are not all suitable for swimming, however there are activities aplenty to keep you busy, including golfing, fishing and whale watching.
San Jose del Cabo was originally founded by the Jesuits who were on a mission to convert the locals.  Its purpose changed over the years as it also became a mining center and a military post.  This area is ideal for visitors who want a quiet, relaxing holiday in a traditional town.
Cabo San Lucas can be found about 20 miles southwest of the town of San Jose del Cabo.  This was originally a small fishing village, but has become a busy tourist resort offering visitors a busy nightlife, top-class restaurants, modern hotels and luxury resorts.  It has become the most popular tourist area in Baja California Sur and is a huge attraction for those who love water sports, golf and sport fishing.
Puerto Vallarta
Puerto Vallarta gained fame during the 1960s when Richard Burton and Elizabeth Taylor, the famous Hollywood couple, starred in a movie set in the village.  Not only were they the stars in the movie, they loved the area so much that they purchased a romantic villa close by.
This prompted many celebrities to visit the area and its appeal increased dramatically.  During the 1970s, it became necessary for the Mexican authorities to improve the area's tourist infrastructure to allow for the boost in the numbers of visitors.  The town still holds a natural Mexican charm and its bay is as beautiful as it has always been.
Playa del Carmen
Playa del Carmen can be found south of Cancun.  It has undergone an amazing transformation from a small fishing village to a city that is attracting thousands of visitors annually.  There are many other activities that could keep you and your family busy in this beautiful setting.
Playa del Carmen is a busy and lively beachfront city, with offerings for those who prefer a casual beach holiday, as well as those who are after some sophistication.  The party scene tends to be more sophisticated than some of its neighboring beach areas.  Those who are attracted to this beach haven are mostly Europeans, who love being seen at the famous beach clubs and nightclubs within the area.
However, the town has not lost its charm and there is something for everyone.  It offers visitors perfect weather conditions, is very laid-back and welcomes everyone.  Although it offers the young-at-heart a great night-life, families could just as easily have a memorable holiday due to the stunning beaches and beach activities that are available.
Acapulco
During the 1950s, Acapulco was the premium destination for visitors to Mexico, but Cancun overtook it.  It is still an extremely popular resort region and many young people flock to it annually.  It offers visitors fantastic shopping centers, a range of restaurants and an exciting nightlife, which ensures that the city is busy 24 hours of each day.
Acapulco was discovered during 1566 and was the main trading port with Asia during the colonial era.  This city suffered attacks by pirates on a regular basis, which resulted in the construction of the Fort of San Diego during the 17th Century.  Acapulco became particularly famous and popular during the 1950s, when the super highway, Autopista del Sol, was finally completed during 1955.
There is much to do in this area, such as taking a sunset cruise, visiting some of the famous discos in the area or watching the cliff diving at La Quebrada.
Mexico has several beach destinations to offer visitors.  Most of these destinations are suitable for both single people and families who are looking for a relaxing break.  Before you head off to your ideal beach destination in Mexico, you should ensure that all your paperwork is in order.  This will prevent any problems with the authorities, which could affect the enjoyment level of your trip.
Get Your Mexican Auto Insurance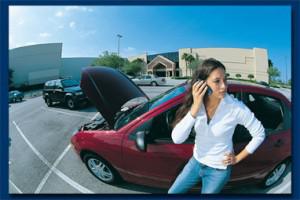 One of the important aspects that are often forgotten by travelers to Mexico is Mexican auto insurance.  Your US or Canadian car insurance policy is not valid in Mexico.  To ensure that you are fully covered for any eventuality, you should go online and search for providers of Mexican car insurance.  You can purchase your Mexican insurance policy from this MexInsuranceStore.com link. It is recommended that you do a thorough research of what is on offer so that you can be sure that the Mexican insurance you bought is the most appropriate for your purpose and your vehicle type.
You will be offered liability only or comprehensive cover, along with additional options, such as legal assistance.  You should consider some of the add-ons as it could be the difference between spending some time in a jail cell and being released to return to your comfortable accommodation.
Once you have paid for your insurance, you should print a copy of the policy, preferably one in English and one in Spanish, and carry this with you at all times.  It is a good idea to email a copy of the policy document to your personal email address.  This will ensure that should you lose your printed copy, you have easy access to an alternate copy.