< Back to Types of Insurance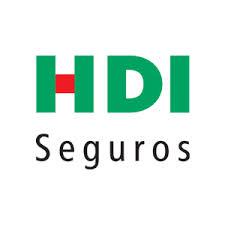 HDI Mexican Auto Insurance scored 92%, ranking # 1 out of 20 other Mexican insurance policies
HDI has its Mexican origins in the city of León. The Mexican division was founded in 1943 with the name Seguros del Centro. HDI is part of a large German insurance group known as Haftplichtverband der Deutschen Industrie. Quite a mouthful. HDI Mexican auto insurance has a longstanding reputation for quality service and fair pricing in its long history in the Mexican market. The commitment to innovation and new ideas is ongoing, and the company continues to maintain a top position within the insurance industry in Mexico. The German company is tied to Talanx International, a leading insurer in the European market and reporting earnings of 30.2 billion for 2011. The company plays an influential part in the Mexican market, providing significant resources that are needed to ensure high-quality service. The company's experience continues to strengthen and improve its presence in the Mexican market while expanding in other Latin American nations as well.
What does HDI stand for?
HDI Mexican insurance, represents the term, hablando de innovación. In English, this means talking about innovation. HDI Mexican insurance products have a record of high-quality service and fair pricing. Ongoing commitment to innovation and new ideas allows HDI Mexican auto insurance to continue to be established as a leading selection in the Mexican marketplace.
HDI Mexican Insurance RANKED NUMBER 1 by CONDUSEF
CONDUSEF, a governmental agency that rates insurance providers, recently ranked HDI number 1 as the provider of auto coverage with the greatest quality in service. HDI Mexican auto insurance scored 92 percent and was ranked at the top in an assessment of nearly 20 Mexican providers of automobile coverage. Many of the individual categories were topped by HDI. Areas like physical damage leading to the use of a repair shop and total theft included ratings of 90 or higher.
HDI Mexican auto insurance – Auto Pronto
One of the most important benefits with HDI Mexican auto insurance is its development of comprehensive claims centers. Auto Pronto is the center in Aguascalientes. Dedicated to improving service of vehicles damaged in accidents, the center provides policyholders with state-of-the-art technology and service. Personal attention is exceptional. Four such centers are open so far, and 20 additional Auto Pronto centers are scheduled to open soon throughout the nation.
Benefits stemming from HDI coverage and Auto Pronto service include:
Direct assignment of the insured party to an HDI Seguros professional during the repair process for a vehicle
Detailed explanation of the repair process by qualified personnel from Auto Pronto
Personal choice in selecting the workshop for the insured party
A firm delivery date will be provided to the client upon receipt of a vehicle for service
Quality control through verification of repairs before release of the vehicle
In addition to Auto Pronto locations in existence and in production, HDI also has more than 30 claims offices available throughout Mexico. Selection of a high-quality HDI policy is easy with online resources. You have the ability to select the best liability limits for your needs based on your destination and travel plans in Mexico. HDI is also one of the few options for insuring your ATVs, quads or golf carts. Accessing the options is as easy as navigating through the quote tool after you enter your vehicle information.