Useful Tips For Buying Mexican Car Insurance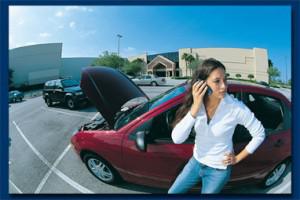 If you are planning a trip to Mexico, whether it is a short or a long trip, you need to obtain Mexican car insurance if you are going to drive in the country.  Your car insurance policy that you currently have in the US is not valid in Mexico, which means you are compelled to purchase a policy prior to entering Mexico. You can purchase your Mexican auto insurance from this MexinsuranceStore URL.
Most people opt for a short term policy simply to cover the extent of their stay.  However, you should consider the cost savings of a longer term policy if you intend travelling to Mexico more than once in the coming months.
There are distinct differences between the policy you hold in the US and the one you need to purchase to use the roads in Mexico.
One of the differences between the policies is the liability coverage.  Mexican civil law states that no liability can be claimed for emotional distress suffered during an auto accident.  This implies that liability only Mexican auto insurance only covers costs for personal injury or property damage.  These costs can quite easily be assessed on its value.
The law in Mexico states that vehicles which are involved in accidents need to remain within the country's borders until the damages incurred have been settled in full.  Until such time as you are able to offer proof that you can cover the costs of any damage caused, you may be held in jail.  This makes it important for you to include legal assistance to your policy.  This will allow you to appoint a lawyer to aid in your case.  You should also find out if this will include bail-bond assistance which will allow you to at least wait for the accident result in the luxury of your hotel accommodation, rather than in jail.
Be Aware of the Deductibles
You should be aware of the exact deductibles related to your Mexican vehicle insurance policy.  Mexican auto insurance generally comes with two types of deductibles.  The first is a deductible for physical damage and this amount is usually around 2% of the vehicle's value, but with a minimum amount of $500.  The theft deductible is normally 5% of the value of the vehicle, with a minimum amount of $1000.  You should ensure that you are happy with these deductibles, alternatively, you should ask your insurance provider for an amendment of the amounts.
If you are concerned about obtaining adequate medical care after an accident, you should consider adding medical evacuation coverage to your policy.  This will cover you for the costs to fly home and for any ambulance charges.  It is also possible for you to add additional coverage for plane tickets to allow you to fly home, if your car has been totaled.
Prior to leaving for your trip to Mexico, you should ensure that you have all the required paperwork.  When you enter the country, you need to have car insurance, as well as a car permit.  It is necessary for the car insurance policy and the vehicle registration papers to be in the name of the driver.  If you do not own the vehicle or it is held under a loan agreement, you should obtain written permission from the owner or the finance company to take it across the border.