Prepare Your Vehicle Documents For Your Mexico Trip
If you do not reside close to the border and you have not visited Mexico before, you may be wondering about the best way you can prepare your trip in advance.  You should do adequate research regarding the paperwork you require to get in and out of the country.  The requirements for the various regions within Mexico may also vary and you should ensure that you are aware of all of these.
There are legalities related to car importation in the country.  If you are only going as far as Baja, you will not have to worry about this.  However, regardless of where you intend travelling, you will need Mexican vehicle insurance.  You need to have Mexican vehicle insurance in place before you arrive at the border post.
Documents to Prepare
You need to ensure that your vehicle registration is current and valid before you reach the border.  If you are going to be driving a vehicle that is not registered in your name, you need signed permission from the owner to confirm that you have the right to take the vehicle across the border.
Many tourists make the decision to travel to Mexico in their rental car.  This is legal only if you have permission from the rental company to do so.  Not having the correct permission may cause major problems if you are involved in a vehicle accident while in Mexico.  It may be necessary for the owner of the vehicle to go to Mexico to handle the legal issues.
An important point is that if you intend driving a US plated vehicle which is registered in another person's name and you are not a US or Canadian citizen, and you do not hold a valid US or Canadian driver's license, you may land in trouble.  The border control authorities have the right to seize the vehicle and the fine you will be charged could be as high as the value of the vehicle.
If you are going to mainland Mexico, you will need to apply for a temporary vehicle importation document.  The customs station that is situated just beyond the border will handle the paperwork.  You will have to pay a deposit for the permit.  To save some time at the border, you can apply for this document at a Mexican consulate in different areas, such as San Bernardino, Sacramento, San Francisco, Phoenix, Los Angeles, Houston, Dallas, Albuquerque and Austin.
Get Your Mexican Vehicle Insurance 
You need to obtain Mexican vehicle insurance if you intend driving in Mexico.  It is quite easy to obtain the insurance.  You can go online and do research related to the different providers of this type of insurance policy.  You can purchase it online at this link and immediately print a copy of your policy.  It is recommended that you print a copy of the policy in English and Spanish.  This is extremely useful if you happen to be stopped by a traffic policeperson who is not fluent in English.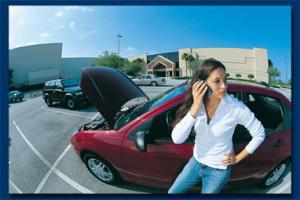 You need to have a valid passport or passport card to travel to Mexico.  It may not be necessary to produce this when you enter the country, but you will need it when you leave the country.  You need a tourist permit if you are to remain in the country for longer than three days.