Vehicle Insurance Options When Traveling to Mexico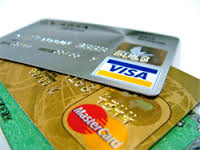 Vehicle insurance premiums in Mexico are not particularly expensive. At least they do not appear high when someone planning to visit Mexico checks them online. The reason for this is simple: most insurance companies display on their websites the price of premiums that cover third party damages solely. In short, most of the prices you see online represent premiums covering the mandatory cover only, the one that the law demands. So, a visitor will, very likely, cough more later on when there is need to pay for optional insurance.
This is what you miss out when you buy third party premium:
Compensation for your vehicle supposing it is damaged in an accident
Compensation for theft of your vehicle and any property in it
Compensation for your vehicle in case it is damaged by fire
What is the recourse if you want other losses included in the cover?
When an accident occurs and the insurance premium covers third party only, you will be called upon to pay some extra money, technically called, 'excess charge'. The actual figure you need to pay is calculated as a percentage of the price of the car. That may not be a big deal if only the company considered the age of the car – but insurance companies do not. They consider the price of a new car of your model and base the excess charge on it. In Mexico, this percentage falls between 7% and 20%; all that depending on the insurance agency you are dealing with and also the model of your car.
Here is an example of excess charge calculation:
Commercial value of the car = $20,000
Percentage demanded by insurance company = 15%
Excess fee to be paid = $20,000 x 15% = $3,000
Note: It is important to read the details on your documents when you buy the third party premium. Insurance companies usually indicate the percentage of excess charge somewhere, albeit in relatively tiny print.
Is there another option for those who buy Mexican insurance online?
There is, definitely, a favorable alternative. Once inside Mexico, the visitor could contact the insurance company and volunteer to top up the basic premium purchased online. At this juncture, one is free to top up the cover to its fullest or just pay for any added products. In many of the topping up instances, the initial cost of premium that is shown online ends up doubling. If the car is rental, the cost of the premium will ultimately depend on how long the visitor will have the car in Mexico and also the type of car it is. In any case, many car hire companies usually tell you the insurance options that exist if you are to use their car in Mexico.
In case you intend to use your credit or debit card to pay for your car insurance, it is best that you check with your bank first to ensure that particular type of transaction will go through. Again, you will know if there are any extra fees to be levied, and if so, how much.
Whatever Mexican insurance cover a visitor buys, the most important thing is to ensure that it is from an insurance company acknowledged in Mexico. The financial institution footing the bill should be able to ascertain that in advance if you express your intentions. It is best to check out the status early to avoid unnecessary anxiety or embarrassment later on. Once the insurance policy is well in place, traveling in the beautiful country is bound to be enjoyable and stress free.  You can click here to purchase your Mexican insurance policy.