Visiting Rocky Point In Mexico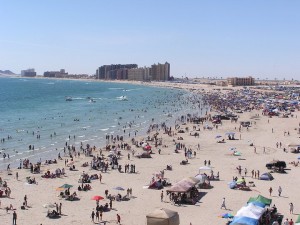 Rocky Point is a beautiful Mexican destination that is only a few hours' drive away.  You will have several places to visit and can enjoy the markets and fresh seafood that is available.  Before you set out on your travels to Rocky Point, you should take care of a few things.
Make sure that you carry your passport or passport card with you.  You should also carry your vehicle ownership papers with you, and obtain Mexican car insurance before you leave home.  Your current car insurance is not valid when you travel by road in Mexico. You can get your Mexican insurance policy here.
To ensure that you obtain the best Mexican vehicle insurance, you can opt to speak to your current provider or you can go online, make some comparisons and quite easily purchase the insurance.  You will have to make a choice between liability only and comprehensive cover.  What you choose will depend on the length of your visit, your budget and your personal needs.  One of the most important factors of buying Mexican auto insurance is that you purchase it from a reputable provider.  Once you have finalized your purchase, you should print the policy documents in both Spanish and English and carry it with you.
Old Port
Old port is where you go if you are looking to eat, shop and visit bars.  This is the region that you will most likely end up in if you are not going to go boating, swimming, lie on the beak or take a nap.  You will get a wonderful view of the resorts and condos being erected on the shore.
There are several references to Arizona in Rocky Point.  This is because so many of the visitors to the area hail from Phoenix, to the point where many of the convenience stores and motels have Arizona as part of their name.
Shopping
If you intend shopping in the Old Port region, you should be prepared to negotiate.  Many visitors do not like haggling over price, but it could mean the difference between being overcharged and getting a bargain.
Language
It is not necessary that you know how to speak Spanish as almost everyone is able to communicate in English.
Cash
Many of the businesses in Rocky Point accept US dollars, so you may not need to take pesos with you or exchange your dollars.  If you make use of your credit card, you should check the slip to see which currency the total is quoted in.
Seafood
Rocky Point is very popular for water activities.  That means you can go for boat rides, fishing charters, sunset cruises, jet skiing and parasailing.  If you do not like fishing, you can obtain fresh seafood at the pier in the Old Port section.  Do not forget to take your cooler bag with you if you intend buying fresh seafood.  You will be charged by the pound for your purchases, so try to buy your fish without ice.
A visit to Rocky Point is a trip to look forward to.  You will be able to enjoy the beach, eat fresh seafood and buy lovely items at a very good price.  Before you leave home, make sure all your paperwork is in an accessible place and above all, make sure that you have valid Mexican car insurance.