Want To Get Married in Mexico? Here Are Some Beginner's Tips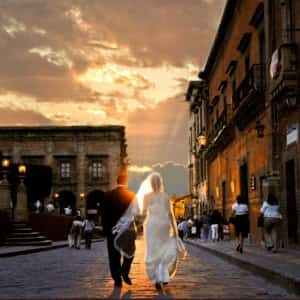 If you plan on getting married in the near future, obviously you want to have a dream wedding, but might not be able to afford one. Have you ever considered Mexico? Buy a Mexican insurance policy ahead of time so you can check out the different locations in person. With many five-star resorts and other luxurious destinations only an hour or so away from the border, you can pull off the kind of expensive wedding you can share on social media without spending a lot of money. Pick up Mexican auto insurance at MexInsuranceStore.com before taking off.
Where should you head?
Where you want to get married depends heavily on what type of wedding you want to have. If you choose a place close to the border, you don't necessarily have to worry about hosting your guests, which can save money that can go towards your honeymoon. The smaller towns close to the touristy resorts usually offer a more authentic experience, and are significantly cheaper as well.
However, if your heart is set on a dream wedding, fewer places are more romantic than say, the luxurious resorts of the Baja California coast. (I'm sure there's plenty of people in Cancun that would disagree with me) And you can't beat the value for money: Even if you pull out all the stops, lobster, the best champagne, etc., a dream wedding in Mexico is significantly cheaper than a traditional wedding in the States. The official Mexico tourism page has a guide covering everything you need to know about getting married in Mexico that's a must read.
Mexican Insurance Policy is Required by Mexican Law! 
Don't forget about the paperwork side of things as well. In Mexico, you need a marriage license and a civil ceremony before you can legally get married.  Take the time early to get these formalities taken off so you can focus on the ceremony. Also remember to bring your tourist visa.
Also important: Tell your guests before heading to Mexico to buy Mexican auto insurance , so everyone is driving in the country legally. The last thing you need is your best man or another member of your wedding party getting into an accident and possibly derailing the ceremony. If someone forgets to buy coverage after they have already left, they can always use a smartphone to purchase Mexico insurance from MexInsuranceStore.com on the road.