What Tourists Need To Know About Mexican Auto Insurance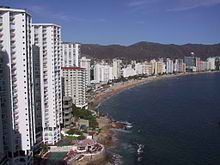 There are many tourists who just assume their US or Canadian car insurance policy is good enough to cover their liabilities in Mexico. As a tourist, what nobody tells you, unless you inquire specifically, is that the law in Mexico stipulates that every driver should have a Mexican auto insurance policy. The other thing that many tourists seem to be unaware of is the alternative option of an equivalent lump sum of money; where you can carry money equivalent to what an insurance cover would compensate a road accident victim. The latter aspect is, however, not an option many tourists would go for because it is actually ridiculous to carry $300,000 or more in your car in a country you know little or nothing about.
Do Mexican authorities give concessions to tourists?
Mexico being what it is, may be used to its drivers sorting out issues locally with the local police by money clandestinely changing hands, but a tourist would be best advised not to try that. If you have broken the law by failing to have an auto insurance policy, it is better to humbly request that you be allowed to dash to the nearest insurance agent and comply, instead of trying to bribe a policeman. You may click here to purchase your Mexican auto insurance policy online. If you slipped and confused an officer of the federal police for the local police, that bribe could see you in jail for quite some time, just on its own. However, to avoid unnecessary risk, this is what you need to know:
Once in Mexico, you will be expected to be covered by a Mexican insurance company.
Liability levels for third party damages need to be covered up to a minimum of $300,000. In fact, some states demand a higher level of above $500,000.
Mexican vehicle insurance companies have agents in the US too, so you can buy your policy before you leave.
Some insurance companies offer online services.
Good auto insurance is the one that will render you legal assistance in case of an accident; medical cover and evacuation services; on top of paying for damages to the car. So, it pays to compare different offers from different insurance providers before you buy a policy; and if possible get a complete package.
The insurance cover that is sometimes incorporated with car rental charges is usually inadequate.
If your policy covers only the mandatory third party liability, you are personally exposed as that policy does not cater for your personal injury or loss. That is why a comprehensive package may be the best option for a tourist who happens to be many kilometers away from home.
The repercussions for not having the requisite auto insurance or the acceptable alternative of bulk cash are doing time in jail and having your car confiscated. That means you will have a bone to pick with the rental company as well in case you breach the agreement between them and yourself. It could cost you extra money you had not budgeted for.
If you plan to crisscross different Mexican states, you would be safer being guided by the higher minimum of over $500,000 third party liability cover due to the varying laws in the different states.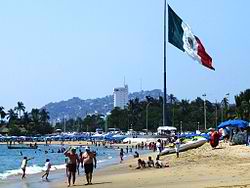 What should a good Mexican insurance package include for a tourist to be at ease?
Get your vehicle secured so that your policy has a clause for total theft; in which case the insurance will replace the car if stolen.
The package also needs to cover collision, in which case your car will be repaired in case of an accident and cost met by the insurance company.
You will also be at ease knowing your policy covers medical expenses in case of injury on the trip, evacuation in case of a serious accident in a remote area, and lawyers' fees.
Obviously, you are going to spend a little more on a comprehensive package than a Mexican car insurance policy that covers third party liability solely. But it is, definitely, worth the peace of mind you will enjoy as you traverse the urban as well as rural parts of the country.