Why American Tourists Need A Mexican Auto Insurance Policy
If you are from the United States, and you want to take a drive to Mexico, then you will need a Mexican auto insurance policy.
Some do not take this advice and refuse to get one prior to entering Mexico only to end up regretting their decision. Many shrug off when told to buy locally issued Mexican car insurance since they fail to realize the importance of getting one.
The importance of getting a Mexican auto insurance
If you are one of those who would like to drive to Mexico, then consider the following information.
The Mexican government does not recognize US or Canadian auto insurance.
The majority if not all Canadian and US auto insurers do not pay for the physical damages that the vehicle incurred while in Mexican soil.
The Mexican authorities may hold a person who does not have a Mexican auto insurance policy and will be stopped from leaving the country regardless if they need medical attention from their home country or not.
It is quite common for some to think that they will get to save money for their trip by refusing to buy locally issued Mexican auto insurance. But accidents do happen and they are not foreseen. So, it is best to be prepared for any unpredictable events such as theft or vehicular accidents. You can purchase a Mexican auto insurance policy from this MexInsurancestore link.
If you are not yet convinced on why you should spend for Mexican car insurance, then consider the example below.
Real life example
An American went all the way to Baja, Mexico from California by driving his pick-up.  He only wanted to visit some friends and drink some tequila.
The US citizen did not purchase a Mexican auto insurance policy prior to his trip. He justified his non-purchase by saying he did not have much time and he would only be in Mexico for two days.
The poor guy, however, accidentally bumped into the back of a Sedan just near his friend's place.  He was detained by the Mexican police after finding out that he did not have locally-issued Mexican car insurance policy.
The American guy had to wait until his friends can raise the money to bail him out. Plus, his vehicle was impounded.
Can you imagine just how much hassle it was for the guy to stay in the police station? The planned get-together with Mexican friends for some fun and drinking turned into a reunion party of friends in a Mexican police station.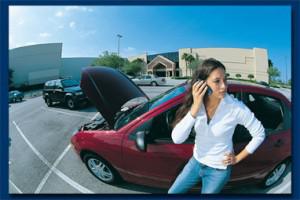 Moral of the story
The poor guy had to wait for hours inside a police station; that was time wasted for him since he was only staying in the country for two days.
But what really hurt for the guy was that he needed to pay for the damages to the sedan he bumped plus the cost of getting his vehicle back. These costs are on top of the amount he will spend for the repair of his own vehicle and the cost of getting him out of Mexican police station. It is mandatory to have a Mexican auto insurance policy in the state of Baja, after all.
So what did the guy learn? He scrimped and made several justifications on why he does not need to purchase Mexican issue car insurance. But he later realized his mistake and found out that a local insurance for cars in the country does not cost much—only around $30 since he was only staying for less than three days.
The poor guy also learned that it only takes a couple of minutes—around five minutes to get a Mexican auto insurance policy.
So, those who want to travel to Mexico by land should take the time to buy themselves some good quality Mexican auto insurance.