The Best Street Foods In Mexico City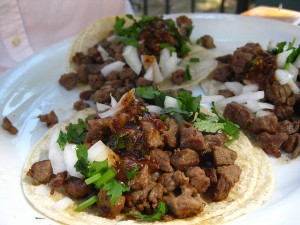 The street food in Mexico is some of the best you will find worldwide.  This was displayed by the pleasant surprise the Spaniards received when they arrived in Mexico and found ready-to-eat food for sale in the markets and streets.
Not much has changed over the past few hundred years and Mexican life is still combined with street food.  When you visit Mexico City, you will find thousands of stalls selling a wide variety of tasty meals.  The choices are so wide and varied, that it may be a good idea to garner some knowledge about what is available.
Tamales
This is a traditional breakfast snack and the literal translation of its name is 'wrapped in a leaf'.  These lovely pockets of corn dough were first prepared for the warring Mayan and Aztec tribes.  It contains either savory or sweet fillings, which are wrapped either in corn husks or in banana leaves, and steamed.  Tamales is often eaten with a specific drink, atole, which is a thick, lukewarm drink, made from a base of corn, with different flavors added.
Carnitas
Carnitas is a pork dish which is simmered or braised until it is tender.  Most of the stands selling this delicacy make use of the whole pig, which means you should be aware of the different parts of the animal before you order, or you may well end up with the intestine or stomach.  The meat is sprinkled with chopped coriander leaves, salsa and diced onion.
Chili Fruit
After being tempted by all the wonderful aromas and tastes of the different food, you may need a drink.  There is nothing more refreshing than a cup of freshly sliced mango to settle your stomach.  Be aware that most of the vegetables and fruit in Mexico are normally doused quite freely with chili powder and lime juice, which is not bad because it is extremely tasty.
To ensure that you obtain the best food, you should be selective of the stand you use.  You should look for stands where there are workers or kids as this is more than likely where the best tasting food is available.  Ensure that the stand appears to be clean and whoever takes your money is not also the cook.  If you get a strange smell from the stand, try the next one.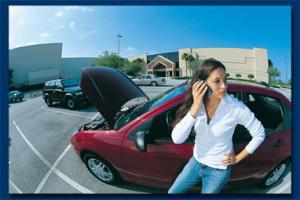 The mobile food stands open quite early in the morning and as soon as they have sold their stock, they close.  So make sure that you arrive bright and early for your meal.
Do No Forget Your Mexican Insurance Policy
To ensure that you have the opportunity to enjoy the food served in Mexico, you should make sure that all your paperwork is in order when you drive to the country.  The one very important aspect many people forget about is Mexican car insurance.  To make use of the roads in Mexico, you need to purchase Mexican auto insurance as your current vehicle insurance will not be valid.
Mexican vehicle insurance can be purchased online, at the border or from a broker. You can purchase your Mexican insurance policy form this URL.  It is easy to purchase online, but you should make sure that you know exactly what you are looking for, the limit of liability you want and the available add-ons, such as bail bond and legal assistance.