A Visitor's Guide To Playa del Carmen
Playa del Carmen is one of the top beaches in Mexico.  It is located on the Yucatan Peninsula and is suitable for all types of visitors.
Playa del Carmen was once a small fishing village with a scruffy look, but it has grown over the years and become a pleasure seeking haven.  Playa's party atmosphere is not quite as rowdy as neighboring Cancun, but rather offers an air of sophistication.  Many of the bars and nightclubs in the town are frequented by an adult crowd, who are there to be seen and want to see the famous nightclubs and beach clubs.
This does not imply that you have to get involved in the nightlife in the city.  There is something for everyone to do here.  You can relax while having a coffee in one of the quiet cafes or you can enjoy traditional, rusty Mexican meals.  However, if you want to party all night long, you have the opportunity to do so in Playa.
This city offers visitors the olde-world charm of yesteryear.  You can enjoy the idyllic climate, stunning beaches and simply relax.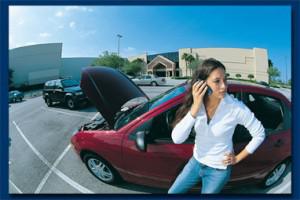 Do Not Forget Your Passport and Mexican Auto Insurance
To ensure that you can take advantage of this relaxed atmosphere, you should ensure that all your papers are in order.  Planning a trip to Mexico often takes quite a bit of time and many people only ensure that they have their passports and credit cards at hand.  This often results in them forgetting about car insurance.  If you intend traveling by land to and within Mexico, you need to have valid Mexican auto insurance.  Your current US or Canadian car insurance is not valid within Mexico and not having Mexican auto insurance could result in you spending a few days in jail.
You should make sure that you obtain adequate liability insurance to ensure that you have sufficient coverage if you are involved in a vehicle accident.  These policies can be purchased online or at the border, however, opting for the latter will usually cost more and offer fewer options. You can save on your Mexican auto insurance by purchasing from this link.
Once you have purchased your Mexican auto insurance, you should print a copy of the policy and keep it with you at all times.  You may be stopped by traffic authorities, who have the right to request to see your vehicle insurance.
If all your documents are in order, you can enjoy all the activities available in Playa del Carmen without worrying.  The main promenade in the city offers the visitor a range of top-class boutiques, bars and various stores selling everything for the tourist.
Places of Interest in Playa del Carmen
There is a small church, with an arched glass window behind its altar where you can find solace in silence.
If you are looking for chic bars and cafes, you can stop on Calle Corazon.  This is a leafy street in the shape of a horseshoe, with a range of chic bars and cafes lining it.
Playa offers the tourist a range of accommodation.  You can stay at one of the boutique hotels and choose from modern to rustic.  There are budget hotels and upscale communities where the wealthy live and play.
Of course, the main reason for visiting this region is the beaches.  You can suntan and enjoy a delightful drink on the white sandy beach which runs the length of the promenade.