Guidelines For Driving In Mexico
Part of planning a trip to Mexico is getting to know the rules of the road.  There are several rules you have to adhere to, to make your trip a pleasant one.
Obtain a Permit
If you intend driving beyond the Border Zone, which extends for around 20 to 30 kilometers from the border, you will need a temporary import permit for your vehicle.  This can be obtained from the customs office and is normally valid for a period of six months.  There are certain documents you need to produce to obtain this, such as:
Identification, such as a birth certificate or passport
Vehicle registration
Driver's license
A credit card in your own name
A tourist card or immigration form
If your car is still under finance, you require the contract
It will be necessary for you to post a bond to obtain the permit.  You can pay for this using your credit card as it will be refunded when you leave Mexico and cancel the permit at the border post.
Toll Roads
Try to remain on the toll roads as the conditions are better and it is safer.  Toll roads are marked as cuotas and free roads as libre.
Road Conditions
Road conditions in Mexico are very different to the US or Canada.  You should watch out for topes, which are speed bumps.  Some of them are marked with yellow paint and there are warning signs, but this does not always happen.
Large potholes have been a problem in Mexico for many years, as many of the roads are not regulated by the government.
Mexico does not make use of exit roads or overpasses if it becomes necessary to get to the other side of the freeway.  They have areas where you can safely make a U-turn slightly beyond the exit you need.
Do Not Drink and Drive
All drivers in Mexico require Mexican car insurance.  This means that your US or Canadian car insurance is not valid in Mexico.  However, if you are involved in an accident and you are under the influence of drugs or alcohol, your Mexican vehicle insurance could be declared invalid.  Be safe and avoid alcohol if you are going to drive or wait until you reach your final destination.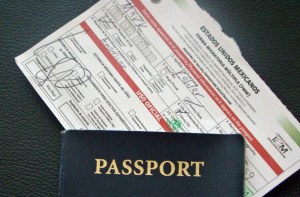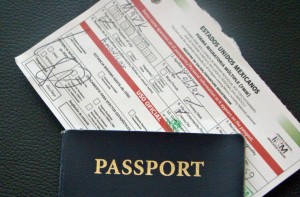 Night Time Driving
It is safer to drive during daylight as not only are the roads in bad condition – they are also not safe at night.  There are often hairpin bends and narrow shoulders on the roads and you could come face to face with animals.
Who to Call
If you are unlucky enough to be involved in an accident or are in danger on the roads, you could call the Mexican version of 911, but dial 066.  On toll roads, you can obtain roadside assistance from a group called the Green Angels, by dialing 078.
When you purchase Mexican car insurance, you should consider including roadside assistance and some of the other add-ons, such as legal assistance, bail bond assistance and medical assistance.  Ensure that your Mexican vehicle insurance is valid and that you have obtained it through a licensed, reputable provider. You can purchase your Mexican insurance online through this link.