Guidelines To Driving Across The Mexican Border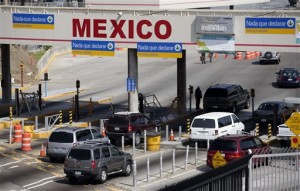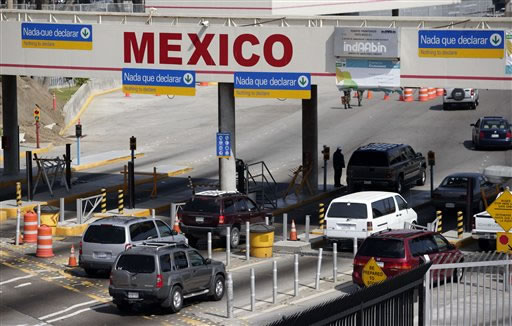 There are certain rules and regulations you have to adhere to if you decide to drive your vehicle across the Mexican border.  Abiding by these rules will ensure that you are legally driving your vehicle into Mexico.
You do not have to comply with any procedures if you intend traveling within the border zone.  This is normally up to about 20 kilometers south of the Mexico-US border.  It also applies to the Free Trade Zone which includes the Sonora Free Trade Zone and the Baja California Peninsula.  If you wish to travel beyond these areas, you have to comply with certain requirements.

Vehicle Permit
The first step to obtain a vehicle permit is to drive your car or RV to the Mexican customs office situated at the border post.  You will have to provide one original and two copies of:
Either a passport or a birth certificate as valid proof of citizenship.  If you have dual citizenship, you must present your Mexican passport or any proof that you have Mexican nationality
A tourist card or the required immigration form
Valid vehicle registration document.  This document must be in the name of the driver
If your vehicle is rented or leased, you need to produce the relevant contracts which should be in the driver's name.  If the car you are driving is in a company's name, you need a document which certifies that you work for the company and are entitled to take the vehicle into Mexico
Your valid driver's license
Mexican Car Insurance
You are under legal obligation to hold valid Mexican car insurance for any vehicle you drive on the Mexican roads.  If you do not have this insurance, you will be detained by the traffic authorities in Mexico.
Mexican insurance can easily be bought online.  If you do an online search, you will more than likely get several results with information of providers that offer this type of insurance policy.  You should take care who you buy your insurance from as only licensed insurance companies can sell Mexican auto insurance, or brokers that are associated with licensed companies.
You should check for the best deal available such as the one in this URL.  It is often recommended that you opt for the cheapest deal available, but this is not always the best option.  The cheapest deals will normally be liability only policies.  This limits the coverage you will receive if you are involved in a car accident.
If you can afford it, you should opt for comprehensive insurance as this will ensure that you are covered for any incident.  The variance in cost is often not that great if you do a proper search and find a reputable online company to buy from.
You should check who the underwriting insurance company is before you buy Mexican auto insurance online.  This will ensure that should you be in a vehicle accident and need to submit a claim, you will be covered.  The larger insurance companies offer more stability and offer better service while you are in Mexico.  It is not a pleasant experience to be far from home and not have the support you initially paid for.