How To Claim On Your Mexican Auto Insurance Policy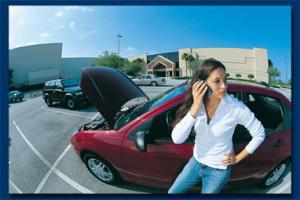 You need to have a Mexican car insurance policy if you intend traveling through Mexico by road.  It is a legal requirement and your Canadian or U.S. insurance policies are not valid in Mexico.  To protect yourself, it is a good idea to print out a couple of copies of your policy in both English and Spanish.  This will prevent you from experiencing problems should you be involved in a serious accident or you are asked to present proof of insurance.
Your insurance documentation should include a section that provides you with full details of the claim procedure.  It should also provide you with the necessary contact numbers in case you need to make a claim or contact the company for any other reason.
Where to Submit the Claim
Most people who are involved in minor accidents, such as scrapes or small dents, make the decision to claim once they return home.  They generally do not want to interrupt their holiday time with the submission of claim forms and trying to negotiate with their insurance company or broker.
You should be aware that most insurance companies will refuse your claim if you wait to submit it until you get home.  They will only consider the claim if the circumstances of the event and your eventual return home offers unusual circumstances.  Most insurance companies require that you make your claim while you are still in Mexico.  You should confirm this rule with your broker and check your insurance policy to determine the exact procedure for any claims.
Insurance Company
If you have been involved in a vehicle accident, your first call should be to your Mexican insurance company's support or help line.  They will be able to register the claim and make arrangements for an insurance assessor to go to the scene of the accident.  If you have been involved in a more serious accident and require legal counsel, they will be able to arrange that as well.
This makes it important for you to have the contact details of your insurance company on hand while you are traveling.  Apart from carrying printed copies of your policy, in English and Spanish, you should email a copy to yourself.  This will allow you to access it online and easily locate the contact details if you need it.  You should also consider adding the contact details to your contacts list on your mobile phone.  The ease of use that this offers you will save you a lot of time and stress. You may click here to get your Mexican auto insurance policy the hassle-free way.
Papers
When you submit a claim to your insurance company, you will require certain documents.  You may have to provide the company with a police report, along with the official claim documents.
If you want to get your car back on the road immediately, you may be able to arrange with your insurance company that you pay the costs up-front and receive reimbursement for it once they have processed the claim.  Before you do this, you should confirm that they are prepared to pay for the costs. All the information related to the claims procedure should be clarified in your policy documents.  The most important point to bear in mind is to make the Mexican auto insurance claim while you are in Mexico.