Interesting Events In Mexico During June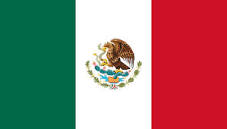 June is an eventful month for Mexico.  During this month the weather becomes quite hot in the country.  Most of the country also experiences the start of its rainy season.  The hurricane season commences, but it is a great time to visit.  If you wish to take up a volunteer session with sea turtles, this is the time of year to do it.  While you are visiting Mexico during this time of year, you should try and attend some of the festivals that take place.

1st of June
All the ports celebrate Navy Day on this day.  Some of the events often include parades, sailing competitions, civic ceremonies, parties, fishing tournaments and firework displays.

1st to 9th of June
This is the time the Guanajuato Si Sabe Gastronomy Festival takes place.  This international week of gastronomy features 30 chefs who all take part in special meal, tastings and conferences.

3rd to 8th of June
The Mexican Wine Festival takes place in Guadalajara.  It is an offering of the latest activities and releases in Mexican wine.  It includes gastronomic and cultural events.

9th of June
The Horse, Art and Wine Festival may appear to be a strange combination, but this is what Baja California is famous for.  This is an annual event which takes place at the equestrian facilities at Adobe Guadalupe Vineyards and Inn.  You will be able to eat and drink as much as you like, while appreciating equestrian and traditional art.

13th of June to 7th of July
The artistic city of  Tlaquepaque which is situated on the outskirts of Guadalajara is cause for celebration during this event which takes place each year.  The event takes place at the Expo Ganadera.  There are different games and activities for the children, while the adults can enjoy authentic Mexican foods and enjoy mariachi and art.

16th of June
Finally, fathers have their day.  The children celebrated a day dedicated to them on the 30th of April, moms had their day on the 10th of May, and finally dads get their day.  Dads can take part in a 21 km race in Mexico City.  If you are looking for something less strenuous, you can simply relax and enjoy being spoilt all day.
If you intend traveling into Mexico to enjoy some of the events that occur during the month of June, you must ensure that you hold a valid Mexican car insurance policy.  It is not a difficult task to obtain it, but it can save you a lot of money and inconvenience if you do it before you leave home. You can click here to  buy your Mexican insurance policy. All that you need do is do an online search and you will be provided with a host of providers.  The next step is to decide the type of policy you would like.  You can opt for a liability only or a comprehensive policy.  The one consideration you have to make is which provider to use.  You should ensure that you choose a provider with a good reputation.  This will ensure that you do not experience any problems in the event of a claim.
There are many other events that take place in Mexico during the second half of June that you may enjoy attending.