Mexican Insurance and Mexican Volunteer Projects
During the fall, many service groups find that weekend trips are perfect for doing assistance work in Mexico. It's the perfect time to introduce newcomers to opportunities to help at orphanages or on community projects. However, it's also important to focus on proper protocol for traveling into Mexico. Your Mexican insurance isn't just a good idea. It's required by law that foreign motorists carry proper coverage, and MexInsuranceStore.com provides you with access to some of the best terms in the industry.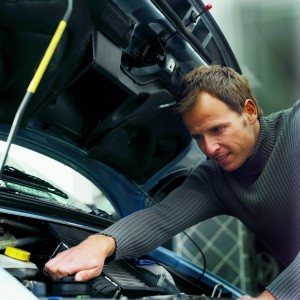 Towing construction materials?
Many of the service organizations heading south take construction products along. Whether you tow your personal trailer or an extra vehicle behind your RV as you drive down, be sure that you are meticulous about listing towed items on your Mexican insurance at Mex Insurance Store. If a trailer may be towed by more than one vehicle, then it should be listed on each policy for vehicles that will do the towing. Neglecting this detail can lead to serious consequences if a car tows the trailer without its inclusion on that specific policy. Coverage for the towing vehicle can be nullified through the oversight. If you aren't sure about the need to take these extra steps, it may be helpful to talk to a representative for your Mexican car insurance from Mex Insurance Store.com for clarification.
Don't forget to buy Mexican insurance at Mex Insurance Store before leaving!
One of the most important values provided by MexInsuranceStore.com is the inclusion of several travel assistance features. You can take advantage of simple options like getting travel information in either Spanish or English. You will also be glad of the roadside assistance portion of your Mexico insurance policy if you have a vehicle malfunction en route. Can you imagine being stranded on a lonely highway without help? Many gringos have faced this issue over the years, but those who opt for Mexican car insurance from Mex Insurance Store.com are able to contact a representative for help.You may click here to purchase your Mexican insurance policy. Ongoing communication until the arrival of help is an added benefit with this feature. Make sure that you travel with a wireless device that includes an international data plan for Mexico so that you can make that emergency call if the need arises.
Mexican insurance at Mex Insurance Store gives you peace of mind!