Mexican Events And Festivals During November
November 2 is a public holiday in Mexico when the Day of the Dead is celebrated.  November is also the month when the Mexican Revolution is remembered.  This happens on the third Monday in November, with post offices, government offices and banks closing for the day.
There are several other events and festivals that you can attend during November.
Day of the Dead
This event is celebrated throughout the country from October 31 to November 2.  There is a range of festivities that take place throughout the country, however the most colorful areas are in San Andres Mixquic, Chiapas, Oaxaca and Patzcuaro.  Family members remember their deceased relatives by cleaning up their gravesides and putting out food and drink for them to enjoy when they revisit earth during this time.
Festival of the Skulls
From October 31 to November 9, skulls of different sizes and made with various types of material are placed on display, with stands filled with seasonal fruit and traditional food.  The events include skeleton parades, cultural shows and artistic events.
Rocky Point Rally
The Rocky Point Rally takes place at Puerto Penasco, Sonora from November 6 to November 9.  This is an annual motorcycle event in aid of various charities.  The events also include stunt shows and parties.
Shrimp Festival
The annual shrimp festival takes place in San Felipe, Baja California from November 7 to November 9.  It places focus on the culinary side of the shrimp season and is combined with wine tasting events, cultural events, samplings of Tequila and performances by local and regional folk artists.
International Gourmet Festival
The International Gourmet Festival is celebrated by participation of the top restaurants in Puerto Vallarta.  The festival is entering its 20th year and has managed to attract the top names in international gastronomy.  Participants can attend cooking classes, taste the best and latest wines and tequila, and learn how to pair meals with wines, or simply enjoy the culinary delights at the finest restaurants.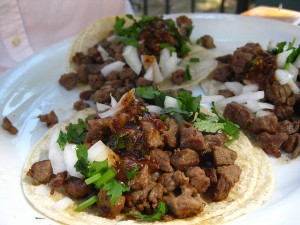 International Music Festival
The annual music festival takes place in Morelia, Michoacan, from November 14 to 30.  The festival is held in honor of Miguel Bernal Jiminez, a composer.  It is attended by musicians from different parts of the world and is located in different settings throughout Morelia.  The main purpose of this festival is for visitors and participants to enjoy the diversity of the music.
This list is by no means all the festivals that take place in Mexico during November.  There are several other festivals throughout the month.
If your intention is to travel to one or two of these festivals by car, you should not forget to obtain Mexican car insurance, or you may never reach your chosen festival.  Mexican auto insurance is a legal obligation if you intend making use of the roads in the country.  You can buy it online from reputable providers or you can buy it at the border.  Buying it at the border is not recommended as it is more expensive and you will not be offered the diverse options that you can obtain online. You can purchase your Mexican insurance policy from this URL.
If you have a vehicle with a high value, you should consider buying a comprehensive policy.  You should also consider some of the add-ons, such as bail and legal assistance.