How Much Does Mexican Insurance Cost?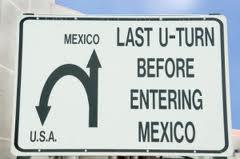 Many U.S. citizens believe that their current policy will cover a loss incurred in Mexico.  Well, despite the fact that there are a couple of insurers who cover up to a stated number of miles across U.S. border this is not usually the case. And to avoid assumptions of being covered, it is important to carefully check the guidelines of one's policy. In case coverage is not provided, then it is necessary to purchase a Mexican insurance policy so as to protect against any unanticipated losses incurred during the travel duration.
When planning to drive your car south of the border, you should ensure that you have Mexican car insurance policy as required by the Mexican law to avoid getting into trouble with the authorities..
But you may ask: how much does Mexican insurance cost?
Mexican Insurance Cost
Well, the cost of car coverage for individuals planning to drive into Mexico can vary by reason of many factors which can affect the price. It is advisable to ensure that you obtain a quote before leaving for Mexico.
Mexican auto insurance is dictated by your individual circumstances for instance, the value of your car, the limits of liability you select, and the duration of your stay in Mexico. As each case is unique, the easiest way that you can find out your cost is to get a quote. Fortunately, it takes only a few minutes to get a quote online.
Mexican car insurance policies usually come in daily, weekly, semi-annually, or annually priced packages.  The majority of policies are written on a daily rate.  But as a matter of fact, a daily package may finally end up costing the same amount as a six-month package. But this depends on the length of your stay.  However, generally a Mexican car insurance policy is not all that costly when compared to the U.S. insurance.
Factors That Affect the Cost of Mexican Auto Insurance
There are a number of factors used by insurers in order to determine how much they will charge for coverage in Mexico. They include the following:
How long you plan to stay in Mexico
Which part of Mexico you intend to travel to
The year, make, plus model of your vehicle
The value of your vehicle
If you will be hauling anything, for example a trailer
Driver details plus driving record
The preferred coverage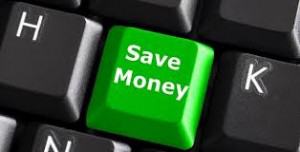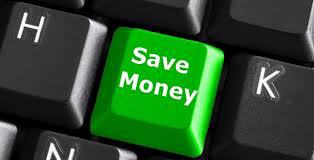 What a Mexican Auto Insurance Policy Covers
Unlike the wider coverage of a regular American auto policy, a Mexican tourist automobile policy is actually a Named Peril policy. In other words, whatever is specifically termed as covered is strictly all that is covered – period; nothing more or less than that.
There are 5 basic risks to the normal Mexican tourist car insurance. They include:
Collision, Upset, and Glass Breakage
Bodily (physical) Injury Liability
Medical Expenses
Property Damage Liability
Fire and Total Theft
This is just the same criteria used by insurance companies when procuring policies in the U.S.A. The only difference is that the duration of stay may be used in modifying the term of the policy.  Generally, the longer an individual will be in Mexico, the higher the premium will actually be. But a person can buy annual policies at a discount.
The destination is taken into consideration due to factors like congestion plus crime rate, which may escalate the probability of a loss. Also, vehicle details can affect the rate the same way it would in the U.S.A. as there are particular models which have the tendency of being stolen more often than others and also have a higher risk of theft. The rate may be affected by the type of coverage preferred as it will have additional benefits to the holder of the policy in the event of a loss.
How to Buy Mexican Car Insurance
When it comes to buying Mexican car insurance, there are two options: you can purchase the same way you buy car insurance online through a reliable company – which is the best way to do it.  The second option is to buy it at the border, which is not a good option. Normally, the cost of these policies at the border is several times more, even as much as 69%. But generally, there isn't much difference between a Mexican car insurance policy and an American one.