Problems Faced When Driving In Mexico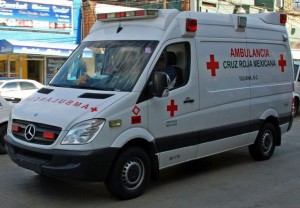 There are several insurance and legal issues visiting drivers may face in Mexico.  If you intend visiting Mexico, you should be aware of the potential issues you may have to deal with. The main problem drivers to Mexico face are those associated with Mexican auto insurance.
Car Insurance
The auto insurance you hold from America and Canada is not valid in Mexico.  This is often a problem for motorists to Mexico as they often forget to obtain Mexican insurance because they know they have auto insurance, albeit US insurance.The best option is to do research online for the most suitable Mexican car insurance.  It is possible to buy the insurance at the border, but it will cost you much more than buying online at this URL.  This is simply related to the fact that you will have no choice but to pay the price they charge you as it is illegal to enter Mexico without suitable insurance.
You will have the choice of either liability only or comprehensive insurance.  It is recommended that you opt for comprehensive coverage as this will offer you the peace of mind that you are covered for any eventuality.  If you are involved in an accident, the Mexican authorities will require proof of your insurance, so you should print a copy of the policy and make sure you have it with you.
Emergency Medical Assistance
You need to make sure that you have emergency medical assistance cover while you are traveling in Mexico.  Not all US health insurance coverage is valid in Mexico.  If you hold US health insurance, you should confirm coverage in Mexico with your provider before you go on your trip.
Emergency Medical Assistance in Rural Areas
If you obtain cover for emergency medical assistance, you should read the fine print of the contract.  Many of the contracts only offer cover in the major Mexican cities.  This means that if you need the service while you are traveling in the rural areas, you may not have coverage.
Limits To Insurance
This is another section of your policy that is normally found in the fine print.  Most of the available policies offer a low monetary limit and often do not include pre-existing conditions.  If you need to be evacuated by air or land it can become quite an expensive exercise, but many of the policies do not include this in the policy.  The average cost for evacuation could be as high as $100000.
Coverage for Traveling Companions
You should ensure that you obtain coverage for the entire traveling party.  Before you pay for the policy, you should ask if there are restrictions to the number of people that is covered.
When you purchase your travel insurance, including Mexican auto insurance, there are a few points you should clarify.
Is emergency medical assistance valid in all the cities, including the rural areas of Mexico?
Is emergency medical and travel assistance valid for all the members in your party?
What are the limits allowed for emergency medical and travel assistance?
Does the policy include legal assistance and bail bond?