Relax In Huatulco, Mexico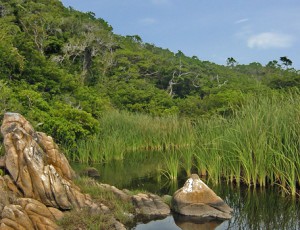 Huatulco is said to be the latest tourist resort development on the Mexican Riviera.  Visiting this area allows you to go shopping, participate in water sports and enjoy the beach side restaurants.  There are several day trips and tours from this resort, including archaeological sites and a National Park.
The Huatulco Bays area comprises of nine bays offering 36 beaches.  It is situated on the Pacific coast side of the Oaxaca state, about 165 miles from Oaxaca City, and around 470 miles from Mexico City.
The region stretches across 22 miles of beautiful coastline between the Copalito and Coyula rivers.  It is placed in a stunning natural area with the Sierra Madre Mountain acting as a backdrop to the development.  This area is particularly popular with nature lovers as it offers so much.
Short History of Huatulco
The area was once inhabited by groups of Mixtecs and Zapotecs.  Prior to the development phase, this area contained a range of huts on the beach, with the inhabitants surviving on the fishing trade.  The inhabitants were relocated to La Crucecita and Santa Maria Huatulco when construction commenced on the complex for tourists during the 1980s.  During 1998, the Huatulco National Park became a UNESCO Biosphere Reserve, protecting a large portion of the bays from being developed.  During 2003, operations commenced on the Santa Cruz ship port and it now welcomes around 80 cruise ships per year.
The range of bays in Huatulco offers visitors a variety of beach activities.  Most of the beaches have golden to white sand and blue-green water.  If you are looking for gentle waves, El Arrocito, La Entrega and Santa Cruz are where you should go.
The developments have been focused on a few of the bays only.  The large resorts can be found at Tangolunda as it is the biggest bay.  There is a marina, stores, restaurants and cruise ship port at Santa Cruz.  Some of the beaches can only be reached by boat.
This region can be reached by sea, air or land.  If you intend traveling by land, you should ensure that you are covered for any eventuality by obtaining Mexican car insurance.  Not only will this offer you peace of mind while traveling on the roads in the country, but you will also be abiding with the law.
Mexican auto insurance is fairly easy to obtain.  You can purchase a policy online, through a broker, or you can buy it when you reach the Mexican border post.You can purchase your Mexican insurance policy from this link.  It is inadvisable to buy it at the border as there are often long queues and the options that are available to you are limited.  You have the option to buy liability only or full cover policies.  The option you choose will be dependent on your budget and the value of your vehicle.  You should consider the consequences of a vehicle accident before you choose the cheapest option.
Many advisors recommend that you add on legal assistance and bail bond assistance.  This is a good idea as you may be arrested if you are involved in an accident and cannot prove that you have adequate insurance or if guilt has been established.
Taking a trip to Huatulco will relax you as there are so many activities available in this beautiful part of the country.