Take A Summer Trip To Mexico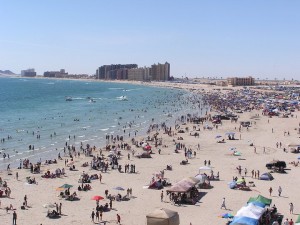 Many people visit Mexico during the winter months to get away from the cold they experience at home.  However, there are many reasons why you should consider a summer trip to Mexico.  There are several cultural festivals you can enjoy, natural animal events, and this is normally the low season.  This means that you will avoid the massive crowds and your trip will cost you less.
Events
One of the most important Mexican folk festivals takes place in Oaxaca City during July.  The international Folkloric festival in Zacatecas takes place during the summer months.  There is also a chamber music festival which takes place in San Miguel de Allende during August.  These are all very exciting events that you can attend if you visit Mexico during summer.  If these do not appeal to you, there are several other festivals that take place during summer, such as:
Guanajuato Si Sabe Gastronomy festival which normally commences for a one week period on June 1
Mexican Wine festival also starts around the beginning of June
Beach festival which occurs during the first week of July.  You can learn to surf while you are at this festival
International guitar festival takes place during the second week of July and honors an international guitarist
The Huamantla fair takes place during the entire month of August.  This event is dedicated to the Virgin Mary and the streets are decorated with tapestries made of beautiful flower petals and sawdust that has been colored.  A running of the bulls is part of the celebrations, as well as a fair and traditional dancing
Special Deals
Traveling to Mexico during summer allows you to find excellent low season deals.  You will also enjoy fewer people which means that you can enjoy all the festivities in peace and with excellent service.  To ensure that you enjoy your holiday thoroughly, you should take care of all your paperwork well in advance to the trip.  You need to obtain Mexican car insurance if you intend using the Mexican roads.  This is regardless of whether you currently have American or Canadian auto insurance.
The lack of traffic may cause you to relax on the roads and that is when your mind wanders which could cause an accident.  You do not want to spoil your holiday by not having adequate cover to have your vehicle and that of the other party in an accident, fixed quickly.

Weather
If you are concerned about traveling to Mexico in the hot summer months, you can overcome that as the temperatures vary in different regions of the country.  Some of the northern states can become very hot, as are the coastal areas.  If you do not like intense heat, you should consider one of the destinations that are at high altitude.  These areas enjoy lower temperatures throughout the seasons.
The summer months in southern and central Mexico are the rainy season.  This implies that areas you may know as brown and dry suddenly come to life with the rains and become green and lush.  The rain does not normally last all day and will normally only occur in the afternoon.
Prepare for an enjoyable summer trip to Mexico by purchasing your Mexican car insurance in advance.  It is simple to do online. Just click here to see how easy and fast it is to get your Mexican auto insurance policy.