Things To Do In Cabo San Lucas
Cabo San Lucas, at the tip of Baja California, was once a quiet fishing village.  It has since become one of the top spots for celebrities, which brings with it the celeb seekers.  Aside from stalking celebrities, there are several other activities you can enjoy, such as snorkeling, but, above all, it is a party hive.
This does not mean that you should only go to the area to party.  The local restaurants offer superb Mexican fare and great seafood dishes.  If you are a fisherman, you may find a restaurant where the chef will grill your catch of the day for you.
If you have your own vehicle, you can escape all the tourist attractions and visit the traditional Mexican towns, deserts, mountains, or secluded beaches.
Prior to heading off for a quiet couple of weeks away from the party crowd, you should ensure that you have valid Mexican car insurance.  It is recommended that you obtain your Mexican auto insurance policy prior to reaching Mexico.  It is possible to buy it online or you can purchase it during your stop at the border post.
It is not advisable to buy it at the border post as the long queues will rush you into taking the first policy you are offered.  This may result in you having inadequate coverage and possibly spending some time in jail.  The best route is to buy it online as this will allow you to review the available policies and add-ons, and ensure that you obtain the best policy for your needs. You can purchase your Mexican insurance policy at this URL.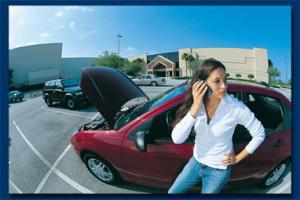 Some of the factors you should consider include whether you would prefer liability only or a comprehensive policy.  If you drive a vehicle worth a lot of money, you should consider opting for comprehensive coverage.  This will ensure that, should you be at fault during an accident, your damage and injuries, as well as those of others involved in the accident, will be settled.
Once you leave home for Cabo San Lucas and the surrounding area, and you have your Mexican vehicle insurance policy in hand, you can relax and enjoy your holiday.
Tourist Attractions in Cabo, San Lucas
Along with all the partying that you can do in Cabo San Lucas, you may want to take off a quiet day and visit the Arch, one of Cabo's most famous natural features.  It forms part of the formation called the Three Friars, which forms the southern tip of the peninsula, Land's End.  On one side you will be able to view the Pacific Ocean, and the other side offers you the start of the Sea of Cortez.  This area can be reached by boat, some glass-bottomed, and you will be given the unique opportunity to view the area as it must have looked a long time ago.  You should keep an eye out for sea lions and pelicans.
There are often whale watching tours available in the area.  Some of the whales go to the far north only, but there are many that pass by Cabo San Lucas.
If you would like to view a spectacular coral reef and diverse sea life, you should take a trip to Cabo Pulmo.
Regardless of your activity, you should remember to carry a copy of your Mexican car insurance with you at all times.