Basic Tips For Buying Mexican Auto Insurance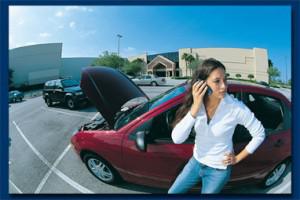 When you make the decision to go to Mexico for your vacation, obtaining Mexican auto insurance should be one of the priorities on your list of things to do.  No-one wants to consider that they may be involved in a car accident whilst on holiday, but worse than that would be if you ended up in jail with insufficient car insurance.
Many people rush through the process of obtaining Mexican car insurance, hence they do not find the most suitable policy for their needs.  In fact, many visitors to Mexico choose to buy this policy at the border before they enter Mexico.  This attitude to this type of insurance could result in you simply buying a policy without knowing what it contains.  It is only once you are involved in an accident that you will realize the limitations of the coverage you purchased.
Buying a Policy
You can obtain Mexican vehicle insurance online and there are several online providers.  This allows you to obtain instant quotes from a range of providers, and to compare what you are being offered.  Once you have made the decision on the best policy for your particular needs, you will have the opportunity to pay for it and print it immediately.  It is a fairly simple process, however, you should ensure that you choose the correct options. You can purchase your Mexican insurance policy from this URL.
Deductibles
Most Mexican insurance policies offer two types of deductibles.  The theft deductible will be based on the value of your vehicle, with the most common being 5% of the value of the vehicle.  If you drive a high-value vehicle which will make this amount higher, you may want to consider products that offer a fixed deductible.  This means that the deductible will be fixed, regardless of your vehicle's value.
The same applies to physical damage deductibles in that it is dependent on the value of your vehicle, with a minimum applicable amount.  In this case, you may also want to consider a fixed deductible if the value of your vehicle is high.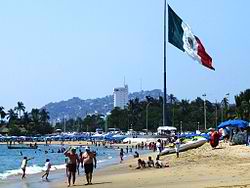 Add-Ons
If you or anyone in your party has experienced injury during the accident, you may want to be returned to a hospital in the US.  This should prompt you to check if your policy includes medical evacuation and airplane tickets to get back home.  If you would like to add this additional facility, you should ensure that it is definitely included in your policy because not all insurance providers offer this add-on.
Legal Aid
This is another additional service that may not be offered by all insurance providers.  If you are involved in an accident and other parties have suffered injury or damage, you may need legal advice to help you through the process.  If you do not have this included in your policy, you may find yourself spending a few days in jail whilst the investigation of the accident is completed, and blame is established.
Repairs
There are some insurance providers that stipulate your vehicle should be repaired within Mexico.  This means that you may be stuck in Mexico for a while, even if the damage is only cosmetic.  If you are allowed to have the repairs done in the US, you should confirm the rate that the company will pay.
There are many other considerations to make when buying Mexican auto insurance, but these basics should allow you to obtain adequate coverage.