Recommendations For Driving In Mexico
If you are planning a trip to Mexico, it is a good idea to know the rules of the road.  This will be a completely different experience to what you are accustomed to in the US and Canada.
The rules of the road are very similar in most countries, but in Mexico people generally choose to use their own discretion.  There are a few rules you should be aware of before you attempt driving on the roads in Mexico.
Unless you absolutely have to, you should try not to drive on the Mexican roads at night.  The road signs are not very easy to see at night and in some parts of the country, they are not there at all.  This is fine if you are traveling during the day because your vision of the road is much better.  However, if you are traveling on a road without much light or signs, you could end up in an unpleasant situation.
It is recommended that you make use of toll roads if you are going to be on the roads at night.  These are generally in a better condition than secondary roads and offer better vision.
Get Your Mexican Insurance Policy Online
You must obtain Mexican auto insurance before you leave your home country.  Your current US or Canadian car insurance policy will not be valid in Mexico.  You should check with your current provider if your insurance protection is transferable, however this is very rarely the case.  You should check with your current provider if they are able to offer you a policy.  If not, it is quite simple to obtain Mexican auto insurance online.
It is possible to purchase Mexican vehicle insurance at the Mexican border.  This however is not recommended.  The long queues will prompt you to buy the first policy offered to you and this is not always the best.  It is also more expensive and you have fewer options if you buy at the border.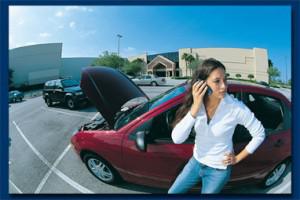 Prior to making your final decision on the type of policy you would prefer you should do a thorough comparison of what is available from the different providers.  Check the reputation of the provider to ensure that you are dealing with a reputable company.  You should consider adding on options, such as legal assistance, medical transfer and bail bond assistance.  This will offer you extra protection in the event that you are involved in an accident. You can purchase your Mexican insurance policy from this link.
Check Your Vehicle
Before you leave on your trip, you should get your vehicle checked.  It is recommended that you take your vehicle to a mechanic whom you trust and who is open with you regarding the potential problems you may face.  Do not have your vehicle checked the day before you are due to leave.  Allow adequate time for the mechanic to find the fault, repair it and for you to test drive the vehicle.
In Mexico, there are many speed bumps in the roads.  This is described as 'tope'.  You will see several signs with this warning and since the speed bumps are quite large, you are at risk of damaging your vehicle.  You should keep your eyes on the road for any of the warning signs so that you are prepared.
These are a few basic requirements and recommendations for your trip to Mexico.