Tips For Female Travelers To Mexico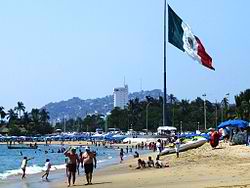 Mexico is a country of traditions, and although there are laws that state equal rights for males and females, the traditions still remain.  If you are female, this should not put you off traveling to this beautiful country by yourself.  There is so much to see and learn, and you could have a lot of fun.  All you have to consider is your safety first.
Arrival Time
Regardless of your mode of transport to Mexico, be it by air, land or sea, you should aim to arrive in the country fairly early in the day.  This will offer you more daylight hours to find your accommodation and to become oriented in the area.
Attire
Mexican females normally dress in a conservative manner.  To avoid attention, you should follow their trend.  Inland, females normally wear skirts or trousers and at the coast, shorts and a tank top are normal.
Familiarity
Even if you are unfamiliar with the area, do not make that fact obvious.  If you require directions, ask at a store, restaurant or at your hotel.  It is best to write the directions down and do not let people see that you are lost.
Get Your Mexican Auto Insurance
To ensure your safety, you should opt for accommodation where you will not only feel safe, but is actually in one of the better parts of town.  Always put your safety before your budget.
If you intend driving to Mexico, you should ensure that your vehicle is in top class condition.  It is vital that you obtain Mexican auto insurance to travel on the roads as your US or Canadian car insurance will not be valid in Mexico.  Purchasing your Mexican vehicle insurance prior to leaving on your trip will save you the hassle of long queues at the border.  You will also be able to choose a policy that suits your personal requirements, with added extras to give you more security.  Mexican auto insurance is particularly easy to purchase online. You can click here to purchase your Mexican insurance.
Doing it online allows you to peruse the options available and choose the most appropriate features.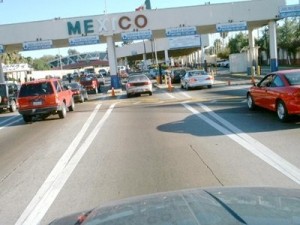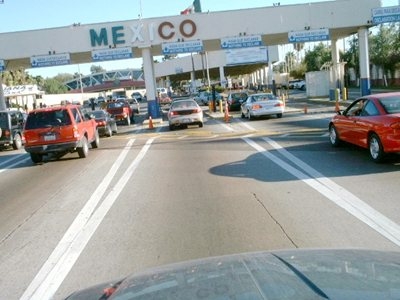 Alcohol
You should curb your alcohol consumption as it will allow you to remain alert at all times.  Bear in mind that if you are going to higher altitude areas, the effects of alcohol are more pronounced.
'Gabacheros'
'Gabacheros' are Mexican males who are professionals at pursuing foreign females.  They are looking for the conveniences that foreign females can afford to offer them, such as dinners, trips or sex.  This does not mean you should avoid these males if you are interested, but you should remain aware of what their ultimate aim is.
Catcalls
If males try to make contact with you on the street, you should ignore it, and above all, do not make eye contact with them.  Any response, even if it is a negative one, is often viewed as an invitation to interact.
Language
If you do not speak Spanish, you should learn a few phrases that could help you if you find yourself in an awkward situation.  The Mexican phrase, 'estoy esperando a mi esposo' means 'I am waiting for my husband' and appears to get rid of unwanted male attention quite rapidly.
Traveling on your own in Mexico can be enjoyable if you trust your instincts about situations and people.  If you feel uncomfortable in any situation, walk away.  Your safety is more important than offending people.