Using Toll Roads In Mexico
Mexico offers drivers an excellent toll road service throughout the country.  The main objective of these roads is to connect the main towns and cities with reliable, safe and fast roads.
Most of the toll roads are dual carriageways, however, in the hilly parts of the regions, it is often limited to single lane traffic, both ways.  This is due to the cost of constructing a road through a mountain and the lack of space.
The costs on toll roads are dependent on the distance you intend traveling on the road.  The method used to set up the toll roads allows you to pay for your overall journey in sections.  There are payment booths set up along the highways at the main off-ramps, and major towns and cities.  The way it works is that at every toll booth you pass, you pay an added fee which covers the cost of your journey to the next toll booth.
Get Your Mexican Insurance Policy
It will be necessary for you to check on your route before you start your journey as it is unlikely that you will be able to cover the entire journey on a toll road.  It is also important that you obtain Mexican car insurance prior to going on your journey through the country.  Your current car insurance policy that you hold in your country of residence will not be valid in Mexico. You can purchase your Mexican insurance policy form this link.
Since you will not be able to complete your entire journey on the toll roads, you may have to travel on rural roads, which are not as well-maintained as the toll roads.  This places you at risk of a potential accident and you should ensure that you have adequate cover in this event.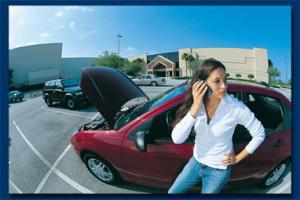 Obtaining Mexican auto insurance is a simple procedure.  All that you have to do is go online and do a search for Mexican vehicle insurance.  You will be offered a range of providers, with several options.  It is important that you are covered for the value of your vehicle and you may want to add on options like legal assistance and bail bond assistance in the event that you are involved in an accident.  You should also ensure that your liability cover is adequate for the region you intend visiting.
When you drive in Mexico, you can find free roads which often run parallel to the toll roads.  This makes it easier for you to plan your journey.  You should be alert to the signs on the roads and follow the route that you would rather use.
If you come across a sign LIBRE, it means that it is a free road.  When you see a sign CUOTA, it means it is a toll road.  You should bear in mind that the free roads will not be as well-maintained as the toll roads and are often single lane roads.  This may result in your journey time being extended.
It is advisable to carry cash with you if you wish to use the toll roads as most of the booths do not accept debit or credit cards.
You can find detailed information about the road system in Mexico by visiting the website of the federal highways agency in Mexico.
Ensure that you are well prepared for your trip, with a map and Mexican car insurance.