Tourist Card and Mexican Car Insurance For Your Mexican Trip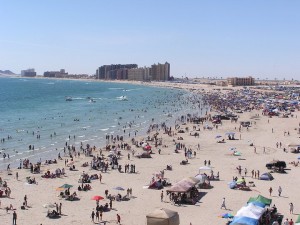 There are certain regulations regarding identification and passport control if you wish to enter Mexico.  You can make use of a passport which is always a good form of identification.  You will also be required to obtain a tourist card which allows you to visit the country.
A tourist card is a permit you can use to travel into Mexico for stays that exceed 72 hours, or if you intend traveling beyond the US-Mexico border buffer zone.  The card is valid for a period of up to 180 days and the holder is allowed to stay in the country as a tourist, but you are not allowed to work for pay.
What is the Border Buffer Zone?
You do not require a tourist card if you are going to remain within the US border zone for a period up to 72 hours.  This zone is made up of about 20 kilometers from the United States border.  It includes the Sonora 'free zone' and most of the area known as Baja California.
Use of the Card
The tourist card costs approximately $23.  This cost is normally included in the total cost if you are traveling by sea or air.  You should be asked to complete the details for the card.  If you intend traveling to Mexico by land, you should be able to obtain the card when you arrive at the border.  You can also obtain the card from the Mexican Consul offices before you leave the US.  If you make the application yourself, you will have to make the payment for your tourist card yourself.
When you arrive in Mexico, you have to present the completed card to the immigration officer.  He or she will place a stamp on it and insert the number of days you are allowed visitation rights in the country.  The maximum period is normally six months, however, the time allowed is at the discretion of the immigration officer.  They generally allow about 30 to 60 days initially.  If you wish to stay for a longer period of time, you will have to make an application to extend the tourist card.It is advisable that you retain your card in a safe place.  When you leave the country, you will have to surrender the card to the immigration officers.  If you have lost your card, or if it has expired, you may be liable for a fine.
Mexican Car Insurance
If you intend traveling by land, you should ensure that you have the necessary documents to do so.  One of the most important documents you should get before you travel to Mexico is car insurance.  Mexican car insurance is required for all vehicles that gain entry into the country.  It is a legal requirement that you are able to produce Mexican car insurance.  If you are involved in an accident and you are unable to provide adequate proof of vehicle insurance, you could face time in jail.  It is advisable that you carry a copy of your insurance policy in both English and Spanish.You may click here to get your car insurance policy before traveling to Mexico.