Traffic Tickets In Mexico
Policing authorities in Mexico are present across the country, particularly on the border points between the US and Mexico.  There are usually military units that patrol most of the highways and major roads to ensure that the areas remain safe and to prevent criminal activities.
These authorities are the ones who handle most of the traffic problems, international issues and traffic tickets.  You should not feel nervous about the patrolling authorities as they are simply attempting to keep the area safe.
Their main task is to look for contraband and drugs.  Although they are also checking on those who have entered Mexico illegally, and controlling the traffic flow, they are focused on the search for drugs.  Mexico has become a haven for many drug dealers and the Mexican authorities have to take extra care to control their activities.
What To Do When Stopped
If you are stopped at one of their routine checkpoints, you should slow down and abide by the procedures they ask you to follow.  The checkpoints are set up to quickly and efficiently get you on your way.  If you do not co-operate with the authorities, you could encounter problems and may be detained as you will raise their suspicions.
The authorities are responsible for issuing traffic tickets.  If you do not want to experience traffic problems, then you should avoid going to Mexico.
To ensure that you do not run into problems with the authorities, you should comply with the rules of the road and make sure that you have valid Mexican car insurance.  It is a legal requirement to hold valid Mexican auto insurance if you intend using the roads in the country.  You can obtain Mexican vehicle insurance online, at the border, or you can inquire if your current insurance provider offers this type of insurance. You can purchase your Mexican insurance policy at this URL.
The easiest method is to go online and do a search for car insurance in Mexico.  You will be provided with a list of providers and you should do a thorough comparison before you make a final purchase.  The amount of liability cover you choose will depend on the part of the country you intend visiting.  You should also consider the value of your vehicle to ensure that you have sufficient cover in the event of an accident.  It is recommended that you consider adding on legal assistance and medical assistance.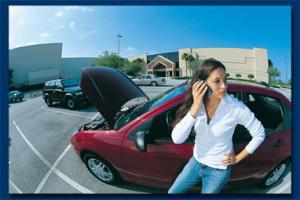 Once you have made a final choice of insurance, you will be asked to pay for it and you should print out a couple of copies of the insurance in case you are asked to prove that you have it.  It is a good idea to print a copy in English and one in Spanish.
If you are traveling in Mexico and you happen to get a ticket, you can go to the local police station to pay it or mail it once you return home.  Traffic tickets generally do not cost as much as they do in the US, but depends on the infringement.  The costs range from $20 for going through a red traffic light, to $65 for talking on your cell phone whilst driving.
If you feel that you should not have been given a ticket, you can file an appeal by going to the local police station and discussing your case with the municipal judge.