Travel Documents For Mexico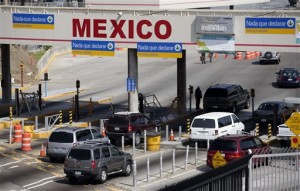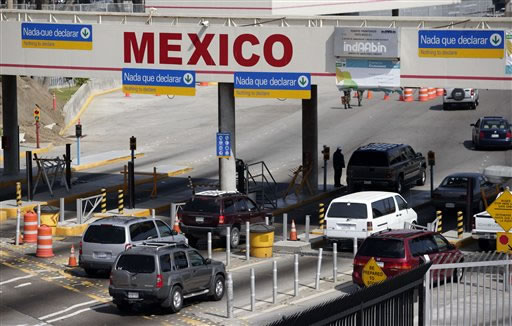 The introduction of the Western Hemisphere Travel Initiative has made it mandatory for air travelers between Mexico and the United States to have a valid passport.  If you intend travelling by sea or land, the type of travel documents that are acceptable changes.  Before you start preparations for your trip to Mexico from the US, you should ensure that you have the correct travel documents, as well as adequate insurance coverage.
United States Citizens
If you are a US citizen, you should ensure that you have a valid passport if you are visiting Mexico.  Passports are the best form of identification.  It is also the best way in which you can prove your citizenship status.  In view of this, it is best that you obtain a current, valid passport, particularly if you intend traveling by air when it becomes mandatory.  There are other documents you can make use of if you do not want to get a passport, or you are unable to do so.
Passport Cards
The new initiative has prompted the government to introduce the passport card which acts as an alternate identification form.  It is a wallet-sized card that proves you have US citizenship.  This form of identification is easier to carry around with you than the traditional passport book.  The card is valid for sea and land travel to and from Canada, Mexico, the Caribbean and Bermuda.  Unfortunately, this card is not valid if you wish to travel by air.
SENTRI Card
If you are required to travel to Mexico on a regular basis, the SENTRI card may suit your purposes.  It is issued by the US Customs and Border protection.  You will need to obtain pre-approval to obtain this card.  The card is valid for a period of five years and you get the benefit of being able to use dedicated lanes when you cross the border.
FAST Card
The FAST card is similar to the SENTRI card, but is available for use by commercial truck drivers.  It is necessary to obtain pre-approval when you make application for this card.  The card is valid for travel between the US and Canada, and between the US and Mexico.  Commercial truck drivers who hold this pre-approved card get the added benefit of crossing the border via dedicated lanes.
Enhanced Drivers License
An Enhanced Driver's License acts as adequate proof of identity and citizenship.  The license is valid if you travel to Mexico by sea or land, but is not valid for air travel.  The license available in selected states only.  To check if it is available in your state, you should confirm with your local state licensing department.
Permanent Residents of the US
If you are a permanent residence of the US, you will require a passport to enter Mexico.  Upon your return to the US, you will require the I-551 Permanent Resident card.
Citizens of Canada and Other Countries
Canadian citizens who travel to Mexico require a passport, as do travelers from other countries.  Citizens from other countries may also require a relevant visa.
In view of all the travel requirements, you should ensure that you have valid documents before you travel to Mexico.  Apart from your travel documents, you should also ensure that you have adequate Mexican insurance, particularly car insurance. You may click here to purchase your Mexican insurance policy.