Visit Mexico's Top Natural Wonders
Mexico is a country of amazing surprises in terms of flora, fauna and incredible landscapes. As a matter of fact, it is ranked among the top five countries in the world in terms of biodiversity. It has extremely varied topography hence its geographic location places it between ecozones. Mexico is endowed with numerous spectacular natural areas. The following are some of the stunning landscapes and natural features that you can enjoy on your visit to Mexico. 
Copper Canyon
The Copper Canyon or Barrancas del Cobre in Spanish is a geologically captivating site located in the state of Chihuahua. Here you can appreciate some of Mexico's rugged and remarkable natural scenery.  It is actually a network of canyons which if put together are a number of times bigger and deeper than the Arizona's Grand Canyon. "El Chepe," the Copper Canyon railway epitomizes the achievement of human engineering and as you ride on it, you can enjoy the natural beauty.
Sumidero Canyon 
Located in the state of Chiapas in southern Mexico, Sumidero Canyon or Cañón del Sumidero in Spanish, is yet another remarkable canyon. It is deep and narrow and has walls measuring up to 2600 feet in some places.  Although there are numerous lookout points where you can observe the canyon from above, the best way to experience this wonder is on a boat tour along the Rio Grijalva.
Mesoamerican Barrier Reef
 Mexico's Mesoamerican Barrier is the second largest barrier reef in the world.  This reef which runs along the Yucatan Peninsula's Caribbean coastline is home to 66 species of stony corals, several species of sea turtles and more than 500 species of fish. Dolphins and whale sharks are also found here. This is the best snorkeling and scuba diving area in the northern hemisphere.
Whale Sharks 
Every year between May and September, whale sharks, which are the largest fish in the sea, make their way to the Caribbean off the northeast coast of the Yucatan Peninsula. This is the perfect opportunity for you to get up close with these gentle giants on a trip to Mexico. You can join a diving expedition in Cancum or Isla Holbox that will take you out to the open sea where they normally come to feed and where you will have a chance to swim next to them. Swimming next to them will make you feel tiny!
El Sotano de las Golondrinas
Translated in English as "the Cave of Swallows", El Sótano de las Golondrinas, which is located in Mexico's San Luis Potosí state is the world's largest cave shaft. Measuring 1400 feet deep, it is ranked as the country's second deepest pit. Its cave walls are home to numerous bird species, mostly swifts and green parakeets. This is what earned the cave its name. It is a popular vertical caving spot which both lovers of nature and adventure seekers find enjoyable.
Ensure You Buy Mexican Auto Insurance before hitting the road to Mexico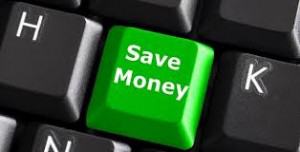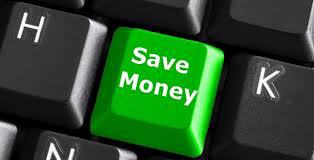 Mexican auto insurance is a must if you are planning a road trip to Mexico. To drive a vehicle in Mexico, it is mandatory to maintain civil liability insurance. The government has mandated this type of insurance for all drivers on Mexican roads and highways. This differs from the United States in that any damages caused to another vehicle, harms to another party, or property damage that you cause are all lumped together under this single term. It is necessary to ensure that your auto policy is at a good level to cover any of these costs. You can purchase your Mexican auto insurance policy from this MexInsuranceStore.com link.
Some American and Canadian tourists think that their insurance coverage will extend to Mexico, which is not true. Please note that the liability coverage by your U.S. and Canadian insurers is invalid in Mexico.