A Walking Tour Of Guadalajara
Guadalajara is the second biggest city within Mexico, however it is quite easy to explore the historical city center on foot.  It will allow you to see the churches, monuments and plazas within the city center.
You could commence your walking tour in the Plaza de Armas, which can be found on Avenida 16 de septiembre, situated between Pedro Moreno and Morelos streets.  This main square was remodeled and the wrought-iron bandstand was brought from Europe, to commemorate the Centennial of Mexican Independence in 1910.  The bandstand was sent as a gift from President Porfirio Diaz.  Concerts are performed here every Thursday and Sunday evening at 6.30pm.
The government palace dates back to the latter part of the 18th century and was constructed as a replacement for a structure which had been used since 1643.  The building is open for viewing Monday to Friday from 9am to 8pm.  There is no admission fee payable.
Tourist Attractions in Guadalajara
The cathedral is located at number 10 Avenida Alcalde between Avenida Morelos and Avenida Hidalgo.  The construction of the cathedral was initiated by Philip of Spain and started in 1568 when the first stone was laid by Bishop Pedro de Ayala.  The cathedral was only dedicated during 1618.  The cathedral is dedicated to the Assumption of Mary.  There are three chapels and nine altars inside it.  The cathedral contains a late 19th-century French organ, which is one of the largest of its kind in Mexico.  It can be found above the main entrance.
Toward the far east end of the Plaza Tapatia, you can view the Cabanas Cultural Institute.  The building was originally used as an orphanage and a shelter for the infirm, elderly and destitute.  Inside the main chapel, there are more than 50 murals which were painted by Jose Clemente Orozco, the Mexican painter.  This building has been declared a UNESCO World Heritage Site and now serves as a cultural center and museum.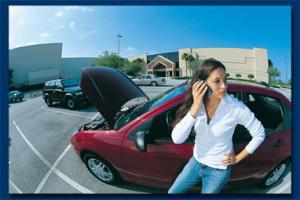 Mexico has much to offer those who are interested in its interesting history and the beautiful architectural designs of its buildings.  It is always easier to have your own transport if you want to see as much as possible of any country.  Mexico is no different.  However, before you head off to Mexico to enjoy its diverse culture, you should ensure that all your paperwork is in order or you could be faced with huge problems.
Do Not Forget Your Travel Documents
Apart from having the normal travel documents, such as your passport, you need to purchase Mexican car insurance if you intend driving in the country.  It may sound complicated, but it is quite easy to obtain this insurance.  All you have to do is do an online search for Mexican auto insurance and you will be presented with a range of providers offering these policies. You can purchase your Mexican insurance policy from this link. You have the option to buy liability only or full cover.  Some areas in Mexico have higher liability limits than others.  You should check this on the provider's website to ensure that you obtain an adequate amount.
Once you have purchased your policy, you should print a copy in both English and Spanish.  The Spanish version will be useful if you are stopped by a traffic authority who does not speak very fluent English.  Remember to carry the copies of your Mexican auto insurance policies with you at all times.